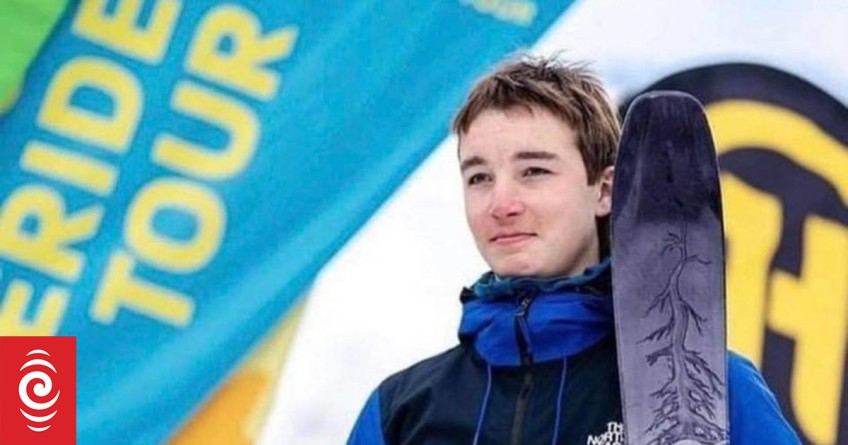 Austrian avalanche death: Will Cookson aimed for international ski career
Feb 06, 2023
---
The Kiwi teenager killed in an avalanche in Austria has been identified as 17-year-old Will Cookson - a promising young skiing champion from Canterbury.
Local news agency APA said the incident happened in Western Austria on Saturday.
APA reported Cookson was alone in the open ski area about 12.15pm when the avalanche swept through.
However, the exact details of the tragedy have not been officially confirmed.
One source said the teenager was "not skiing alone, nor in an open ski area".
They said he was with a small group of New Zealanders "abiding the current safety rules".
"It was a horrible event," the source said.
Cookson was described as "an amazing young man and talented skier".
"He will be missed by many," the source told the Herald.
The Ministry of Foreign Affairs and Trade said in a statement it was aware of reports of at least five people killed in avalanches in Austria and Switzerland, but could not provide further information due to privacy reasons.
Snow Sports New Zealand could not comment on the death this morning.
The teenager's family has declined to comment.
His younger brother posted on social media: "Rest up easy big bro... keep well up there with grandad".
Cookson grew up in Mid Canterbury and attended Christchurch Boys' High School.
The Herald has learned the teen began competing in skiing when he was just 9 and quickly began ranking in national competitions.
He had a goal of finding a top coach to "take him to the next level internationally" and "ultimately compete on the world circuit with his skiing and snowboarding heroes".
In his last social media post he spoke about his trip to Austria, sharing a skiing video.
"Gangster week in Kappl for world champs, unfortunately took a few falls and lost a ski," the 17-year-old wrote.
Friends and family have paid tribute to Cookson on social media - sharing photos and memories of the talented teenager.
One friend wrote: "Can't believe you're gone mate, missing you more and more as time goes by.
"Rest easy big fella, you will never be out of my thoughts."
A fellow skier also posted a tribute.
"Going to miss you lots, we will never forget you," she said.
"Glad I could ski with you right to the end, fly high Will."
A third mate was reeling from the news of Cookson's death.
"I'm missing you so much already - it's so hard to see you go so young with still so much more to give," he said.
"Gonna miss your big smile and the smiles you put on everyone's faces, charging down the mountain with you good day or not, it would still be a blast."
Last year he was honoured by his school for his skiing success.
"Will has been part of the CBHS Snowsports team since 2019 and has competed at Canterbury and South Island Championships during this period," the school website stated.
"Will is an outstanding skier and as a junior was presented the Prebble Cup as the school's premier snowsports competitor.
"In 2021 Will was a member of the winning CBHS Team that competed in the South Island Slopestyle Championships, taking an individual bronze in this event.
"He was also crowned overall NZ U16 champion after competing in the NZ Junior Freeride Nationals at the Remarkables and Mt Olympus ski fields.
"(In 2022) Will competed at the Mount Olympus Freeride Open and won the U18 division.
"This lead to his selection in the NZ junior team to compete at the World Freeride Championships in January 2023."
Cookson was awarded a Gold Blazer for skiing in 2022.
School headmaster Nic Hill has been contacted for comment.
Cookson is survived by his parents and two siblings.
He was one of three people killed in avalanches in Austria since Friday.
In Vorarlberg, a 55-year-old German winter sports enthusiast missing since Friday evening was found dead under an avalanche.
Meanwhile, a 32-year-old Chinese skier died in an avalanche in Ötztal on Friday.
Other victims were rescued alive, including a 37-year-old Australian woman who had been swept away and buried up to her neck.


---