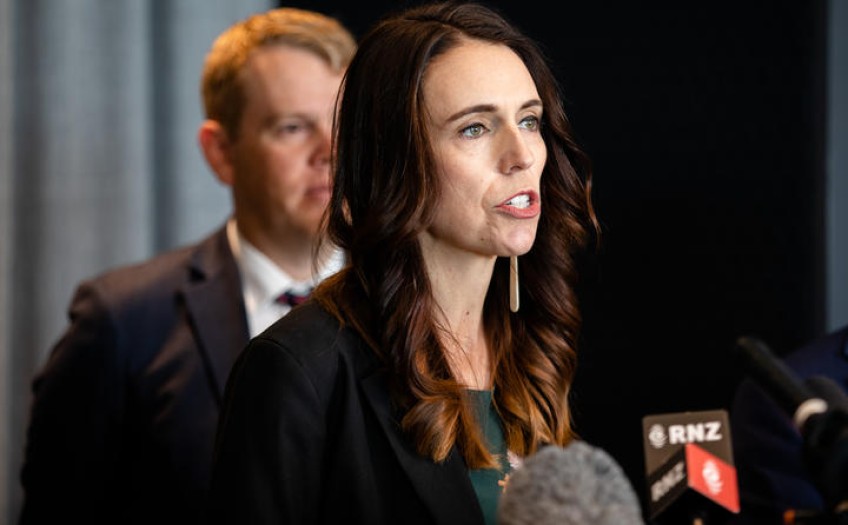 Australia travel bubble suspended for two months
Jul 23, 2021
---
The New Zealand government is pausing the travel bubble with all of Australia for at least eight weeks as the Covid-19 Delta variant continues to spread in the country.
Prime Minister Jacinda Ardern has confirmed that quarantine-free travel with Australia will be suspended from 11.59pm tonight for at least two months.
Ardern, Minister for Covid-19 Response Chris Hipkins and Director-General of Health Dr Ashley Bloomfield have addressed media.
Ardern said the government has been keeping a close eye on the situation across the Tasman.
She said New Zealand will continue to act with an abundance of caution at every turn.
Immigration NZ staff are being deployed to Australian ports to check pre-departure tests, Ardern said.
"Every traveller will be stopped and checked before they can fly."
She said more than 200,000 people have flown between New Zealand and Australia since the bubble opened in April.
But the Delta variant has "materially changed the risk profile" = with a seven-day average of more than 42,000 new daily cases in the UK, 99 percent have been Delta variant.
Cabinet agreed to Director-General of Health Dr Ashley Bloomfield's recommendation to suspend quarantine-free travel with Australia for at least the next eight weeks.
"For New Zealanders in Australia we are absolutely committed to getting you home," she said.
Managed return flights for NZ citizens and those ordinarily resident in New Zealand will be set up for all Australian states and territories.
Two states will have extra conditions on returning - NSW flyers will still have to return via Sydney and be required to enter MIQ for 14 days, while those arriving from Victoria will also need a negative pre-departure test and must immediately self-isolate upon return to New Zealand, and return another negative day-three test before exiting isolation.
Ardern said New Zealanders flying from all other states will be able to return under the usual arrangements.
"There is considerable pressure on our managed isolation facilities at the moment and my strong urging to everyone is do not travel to Australia in the next eight weeks."
She said the government did want the bubble to resume and remained committed to it, and she had conveyed that view to Australian PM Scott Morrison this morning.
Ardern said it must be safe, however, and New Zealand would want to ensure the elimination strategy would not be at risk from resuming quarantine-free travel.
"This is not a decision we have taken lightly but it is, we believe, the right one.
"This will mean many people will find themselves for a time once more separated from friends and families in Australia, and I know this announcement will be a disappointment to them.
"Our team of five million has worked hard to put us in a strong position both health-wise and economically and we will not risk that."
Dr Bloomfield said the ministry has advised that the overall public health risk from Australia is low, but it is increasing.
"We have seen Covid-19 which is predominantly the highly transmissible Delta variant has now spread interstate in Australia, mainly from the larger outbreak in New South Wales.
"While outbreaks in Queensland, Victoria and South Australia currently appear to be contained, the outbreak in New South Wales clearly is not."
New South Wales is struggling to control its Delta variant outbreak, recording its highest daily number of cases at 136 today. Premier Gladys Berejiklian says she expects that number to increase.
He said the number of cases who were in the community while infectious is of concern.
A suspension is intended to provide time for Australia, particularly NSW, to contain the outbreak, he said.
It will also allow New Zealand to learn from their experience in handling the delta variant.
"Experience in New South Wales makes it clear that even jurisdictions with very strong public health capabilities and capacity for testing and contact tracing have been unable to get ahead of this variant and this has been a very important factor in the advice we've provided to suspend the travel bubble."
He said handling the delta variant will require a swift response, and the ministry's advice is that all travellers returning from Australia should monitor their health, and keep track of all locations of interest. If they have been in the locations at the specified times they need to follow the health advice.
Anyone in New Zealand who has been in locations of interest should immediately self-isolate and contact healthline for testing advice, which is a legal requirement, he said.
People returning from Victoria will be contacted through the contact tracing system and anyone who has not returned a negative day-three test will be followed up.
Ardern said comprehensive test checking has been in operation today, and it was being ensured that it is in place across all of Australia, not just high-risk locations.
She said about 100 travellers have tried to come into New Zealand through states they are not meant to be travelling from.
"That does demonstrate to us that despite our best efforts of checking - we are picking those individuals up, but they do still pose risk."
She said they were being picked up by the checking system and sometimes ended up in quarantine as a result.
There was no requirement for quarantine being added, she said, it's just that travellers from Victoria have some additional requirements.
She said the advice to anyone currently in Australia and does not intend to stay in the long term, is they should come home.
"We're giving you seven days so we can clear the demand for any New Zealander who is currently in Australia and does not intend to stay."
She said returning later would risk having to go into MIQ and due to demand they may not be able to get a spot.
Hipkins said statistics suggested more than 20,000 New Zealanders who have travelled into Australia since the bubble opened have not yet returned.
"MIQ is pretty full and we're not gonna have a lot of extra rooms available ... if they want to guarantee they can come back they should do that in the next seven days."
Ardern said the status of the outbreaks in NSW and Victoria were vastly different, which is why the approach for each state is different.
Flights will cease from midnight tonight, she said.
Ardern said the decision to suspend the bubble was only revealed now - after Cabinet met to discuss options yesterday - because the government had to notify airlines, airports and operationalise the arrangements needed to shut down for eight weeks.
There is a seven-day window for returnees.
"When we have an immediate concern we pause straightaway. Here, we see the risk growing so we're stopping the flights for Australians, preparing to bring New Zealanders come back, and then we're holding for eight weeks."
Asked if this means Australia is not trusted to contain the outbreaks, she says it was that the government doesn't trust Covid-19.
"There is no judgement here. This is New Zealanders making a decision that's in the best interests, we believe, for us but also for the future of trans-Tasman arrangements.
"It is only for us to wish them the very best as they work to manage this delta outbreak but to make decisions that are in the best interests of New Zealand."
The travel bubble had already been paused for New South Wales, Victoria, and South Australia.
There were no cases of Covid-19 reported in the community in New Zealand today.


---