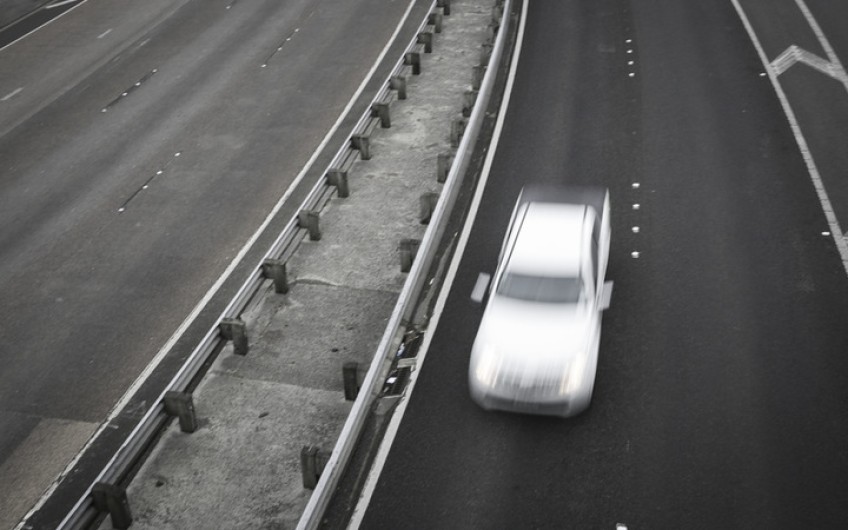 Auckland's 'roading crisis' may prompt speed limit drop
Sep 04, 2018
---
Auckland Transport is looking at dropping the speed limits on dozens of roads in a bid to cut traffic deaths and injuries in the region.
Sixty-four people died and 749 were seriously injured on Auckland's roads last year.
Auckland Transport said the city's road deaths and injuries increased by about triple the rate of the rest of New Zealand.
AT is now investigating lowering speed limits at accident black spots to stem what its chairman Lester Levy called a "roading crisis".
"If a person walking is hit by a vehicle at 30km/h there is a 10 percent risk of death compared with 80 percent risk at 50km/h," Mr Levy said.
"It has to be said that lowering speeds is the most critical issue around reducing deaths and serious injuries."
The list of roads being investigated for lower speed limits includes Tamaki Drive, Great South Rd, Onehunga Mall, Sandringham Rd, the Coatesville-Riverhead Highway and many more.
Speeds on rural roads may go down to 80km/h from 100km/h, and limits in the central city and suburban centres may be lowered from 50km/h to 30km/h.
Mr Levy appeared before combative Auckland councillors at a Planning Committee meeting today and came under fire with questions about what was being done to reduce the grim statistics.
Mayor Phil Goff said the figures were "appalling" and called for a better explanation than what was provided by AT.
"Why has Auckland done so badly? Because if we don't understand the why, we don't know what needs to be done to resolve it," Mr Goff said.
Councillor Linda Cooper said she was disappointed nothing appeared to have changed since the implementation of the regional fuel tax, which helps to fund road safety.
"My understanding was there were going to be huge safety improvements - huge. I did vote for it with the understanding there would be something for my community, rural and poor. I see four investigations into footpaths here."
Councillor Mike Lee said the council seemed to have avoided reporting on the impact of truck with trailers on the roads.
"It would be good to get a little bit more rigorous data and I hope that the board of Auckland Transport is getting better information than this."
Councillor Daniel Newman said he was "underwhelmed" with AT's report, while Josephine Bartley questioned whether the agency was just doing what it wants rather than what Aucklanders want.
"I have people in my area that have had to go to the media, that have had to start petitions to get Auckland Transport to do something. And you don't listen and you don't act."
Mr Levy said AT was very unhappy with the figures and that a change in the road safety narrative was required.
He said there was lots of work to do.
AT will begin its investigating lowering speed limits next year.


---