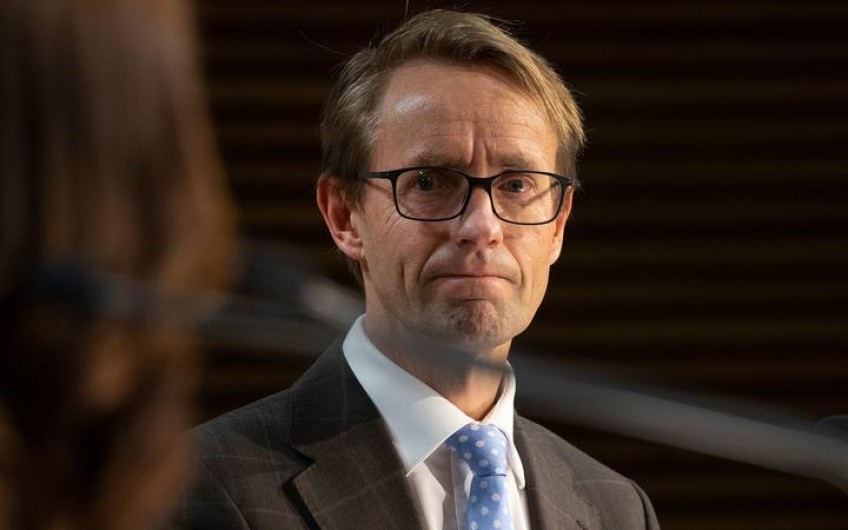 No new Covid-19 cases - May 18
May 18, 2020
---
There are no new cases of Covid-19 in New Zealand after the first weekend of level 2 rules.
Director-General of Health Dr Ashley Bloomfield and Police Commissioner Andrew Coster are providing an update on Covid-19 and level 2 rules.
Dr Ashley Bloomfield said there were also no further deaths to report.
The total number of confirmed and probable cases remains at 1499, of which 1149 are confirmed cases.
Two people are in hospital, one in Middlemore and one in Auckland hospital.
Bloomfield said 2570 tests were done yesterday and 230,718 tests have been done in total.
There was only one new case of Covid-19 reported in New Zealand yesterday.
World Health Assembly
Dr Bloomfield said he would be virtually attending the World Health Assembly being held tonight in Geneva, and he would lead New Zealand's team present at the meeting. Health Minister David Clark would also be present.
"New Zealand is co-sponsoring a resolution on Covid-19, the purpose of the resolution is to agree, at a high level, the future areas of work to be undertaken on Covid-19 by member states and the World Health Organisation and other organisations," Dr Bloomfield said.
He said an example of what will be discussed was fair access to vaccines.
"At a time of public health crisis, it's critical that countries come together and the Covid-19 resolution aims to support that," Bloomfield said.
There would also be a review into how the pandemic was handled in the resolution.
Funerals and church gatherings
Dr Bloomfield said the number of people allowed at church and other religious gatherings would be considered by Cabinet next Monday.
He reiterated the current limit is still 10, although there is an exception for funerals and tangihanga where appropriate health limits are observed in consultation with the Ministry of Health.
At her weekly post-Cabinet media briefing, Prime Minister Jacinda Ardern said she hoped to be able to expand the number allowed at such gatherings, but suggested that would depend on continued low case numbers.
"Where we have gatherings we have risk. But what we want to do when it comes to church services is actually get ourselves to that place [that we can allow large gatherings] sooner, rather than later, and I remain hopeful that if we keep seeing days where there's no increases in cases, we will."
Dr Bloomfield will be revealing reviewed guidelines for religious services next Monday.
Level 2 breaches
The number of reports to police on possible breaches under alert level 2 had significantly dropped from level 3, Police Commissioner Andrew Coster said.
Police were getting 200-250 reports a day, he said.
Under alert level 3, that number was between 700-1000 reports a day.
During alert levels 3 and 4, police arrested more than 90 people and nearly 50 firearms were seized in a crackdown on organised crime.
In total, since level 2 began, police had 983 reports of breaches.
Around 700 were related to business and 250 to mass gatherings, Coster said.
He said a number of the complaints received were related to retail businesses not having contact tracing systems.
Retailers were able to reopen under a number of guidelines, but the transition was not as smooth as some businesses would have liked.
Coster reiterated that retailers did not need to have contact tracing for shoppers, but did need it for employees. Dr Bloomfield also noted that measures were stricter for hospitality.
There were 30 breaches for house parties or gatherings on the weekend, Coster said, with 29 warnings given, and one prosecution.
Police broke up several parties in Dunedin's student quarter which were flouting level 2 rules on Saturday night. On the same night two men were seen lighting a couch on fire in the middle of Leith St.
Coster said police had not entered any properties without a warrant using the powers granted to them last week by Parliament.
Coster was asked why Police needed the warrantless power of entry if he anticipated it would not be needed with any 'normal frequency', and said for example they may need it if organisers of an out-of-control party did not allow police access to the property.
Trial of facial recognition
Coster said a trial of the Clearview software in New Zealand was undertaken before he was commissioner and that it was a very narrow trial.
RNZ has been reporting that an unapproved police trial of the controversial facial recognition software conducted dozens of searches for suspects in New Zealand. The trial was carried out without approvals from the police commissioner, ministers, or the privacy commissioner.
He said he did not intend to use the technology, and he had privacy concerns for New Zealanders given its intrusive nature.
The trial was done on around 30 police staff, Coster said.
He said sign-off should have been sought from the appropriate stakeholders, but was not.


---