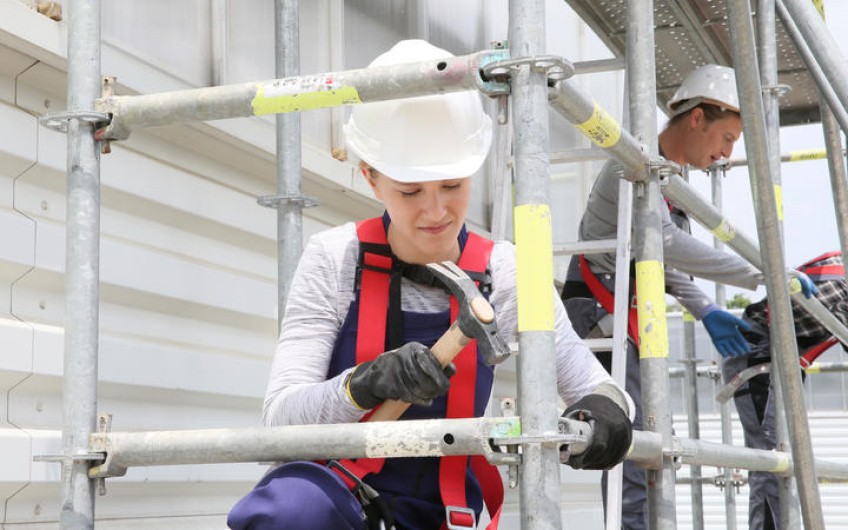 Apprenticeship scheme to receive $230 million Budget boost
May 09, 2022
---
The government's apprenticeship scheme will get $230 million as part of this year's Budget, Deputy Prime Minister Grant Robertson and Minister of Education Chris Hipkins have announced.
The ministers announced the funding at Monday's post-Cabinet briefing.
The funding is expected provide 38,000 apprenticeship support places, although 14,000 of those would arrive after 5 August when a lower first-year subsidy of $500 a month will kick in.
The second-year subsidy rate would remain at the current $500 a month until the initiative ends in December 2023.
Hipkins attributed a 55 percent increase in apprentices over the past two years - from 37,000 to 56,000 by February 2022 - to the government's previous investments in trades training, which he said had benefited more than 190,000 people.
"A locally trained workforce provides for greater economic security. It delivers a highly skilled workforce to build infrastructure, or design the technology needed to future-proof the economy while ensuring good jobs for New Zealanders," he said.
It was "in large part" what had kept New Zealand's unemployment at record lows of 3.2 percent, and economic activity above what it was before the Covid-19 pandemic, he said.
Robertson said the government knew early in its pandemic response it would need to invest in training as well as infrastructure to avoid what happened after the global financial crisis.
The apprenticeship boost funded employers per apprentice, providing a financial incentive for businesses to keep them on and put the time and effort into training them, Robertson said.
Hipkins said since the scheme was introduced there had been an 88 percent increase in the number of women doing apprenticeships, up to nearly 8000 today.
It had also supported 7325 Māori apprentices - about 17 percent of those receiving the apprenticeship boost - and 3075 Pacific apprentices, about 7 percent, he said.
"There's still plenty more that we need to do around diversity in trade but we've been making some pretty solid progress."
The feedback from employers was that they wanted to see the apprenticeship scheme continue, Hipkins said.
Retention rates had been "incredibly high" and those first two years were when the apprentices and businesses needed the most support, he said.
The government also plans to spend $10.9m to fund 1600 Mana in Mahi places, and $66.2m to continue support for the Māori Trades and Training Fund, both spread over three years.
In a statement, Social Development Minister Carmel Sepuloni said Mana in Mahi had been incredibly successful, supporting over 4719 young New Zealanders into work and training.
She said the Māori Trades Training scheme had also set up partnerships with 17 Māori entities across the country, and was beginning to bear fruit with multi-year work-focused training.
The government's Budget next Thursday is looming, with more announcements of funding in recent days including a boost to police funding.
Climate Change Minister James Shaw also confirmed the government's Emissions Reduction Plan will be unveiled on Monday, with Robertson announcing climate fund recipients the same day.
ACT has put out an alternative Budget which would see widespread cuts to public services and infrastructure spending to achieve tax cuts and return the government to surplus.

---