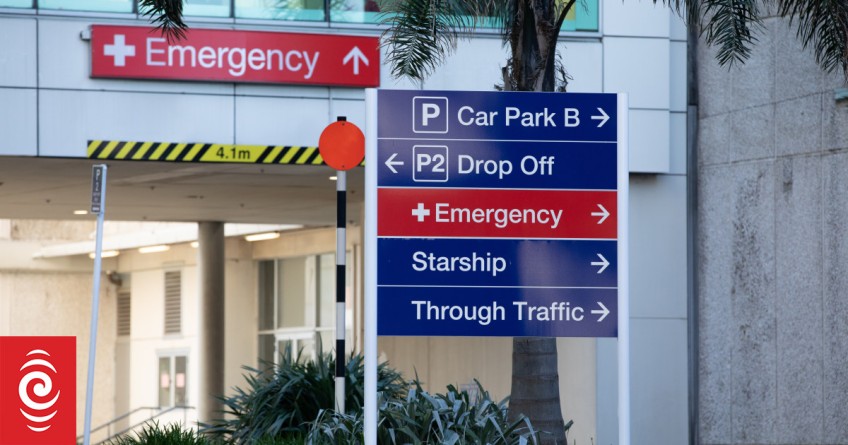 Ambulances turned away as hospital's emergency department full
Mar 08, 2023
---
Six ambulances were turned away from Auckland Hospital on Monday night because its emergency department was too full.
The hospital was under so much pressure patients had to be treated in a public space normally used as back up in case of mass injuries such as from a plane crash or earthquake.
Te Whatu Ora Auckland interim director Mike Shepherd said it was rare to have to divert ambulances.
Those that could not go to Auckland were sent to North Shore and Middlemore Hospitals instead.
Patients who needed care that could only be offered at Auckland Hospital were still accepted, he said.
An emergency specialist at the hospital and member of the Association of Salaried Medical Specialists, Amanda Rosenberg, said there was no physical space left in the ED on Monday, even every bit of corridor space was being used.
The overflow area that was opened was in the atrium of the main building and was normally a public recreational space but was instead used for ambulance patients still on the stretchers they came in on.
There was no privacy, she said.
"They're already quite frightened that they've had to call an ambulance to come to hospital I would imagine. And then being shunted into a space that's not really designed to care for patients on a regular basis must be even more frightenting," she said.
Many waited several hours to get into the department and the ambulance officers had to stay with them, meaning they could not attend other emergencies, she said.
The situation in the hospital ED on Monday had been building for a while.
The hospital was so full, patients who needed a ward bed could not be admitted straight away and took up space in the emergency department.
Some were waiting there two and a half days, she said.
One day last week there were only four beds in the department that could be used for emergency patients, she said.
College of Emergency Medicine New Zealand chair Kate Allan said the situation was not unique to Auckland - there were extremely full hospitals all over the country.
With this level of pressure already, she and her colleagues worried about what the winter peak would bring.
Shepherd said the ED was now returning to normal levels.
He wanted to assure anyone who needed care that they would get it.
Operations have been postponed at Dunedin Hospital because of staff shortages and a busy Emergency Department, it emerged yesterday.
The hospital warned about how busy it was, and apologised to patients who had to wait for care.
There were large numbers of people coming to the Emergency Department as well as staff illness and vacancies, it said.

---