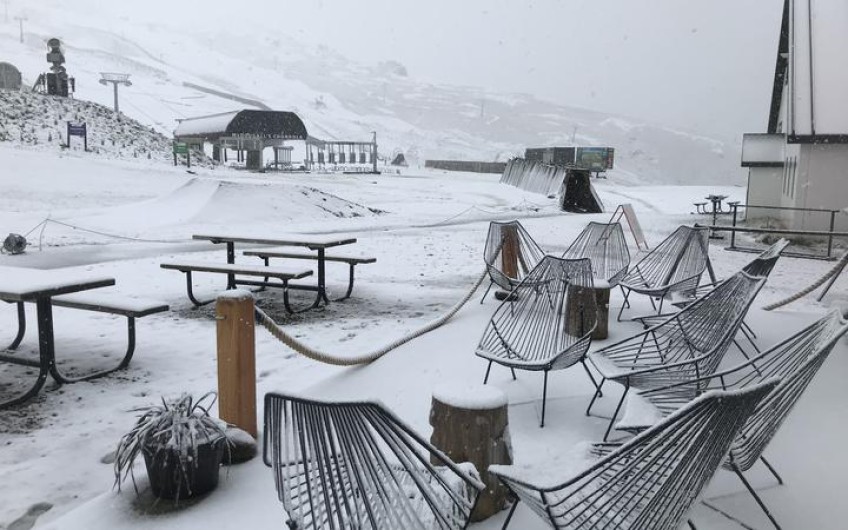 "Almost a worse case scenario" : Aussie Covid hits local tourism industry
Jun 28, 2021
---
Tourism and hospitality operators have let out for a cry for help as the trans-Tasman bubble pause dashes hopes of a winter visitor influx.
Quarantine-free travel was halted until at least midnight on Tuesday due to the escalating number of Covid-19 cases across Australia.
The decision coincides with the start of Australia's school holidays and New Zealand's ski season.
Cardrona Alpine Resort general manager Bridget Legnavsky told RNZ the timing was "almost a worst case scenario".
"Obviously we expected there could be some stops and starts to this, but to have it at the start of the school holidays is a really hard one."
Legnavsky said the resort was fully staffed and prepared for full capacity, but expected to lose almost a third of its visitors if the border stayed closed.
She said the longer the pause continued, the harder it would be to keep on staff without any government assistance.
"I would hope there is consideration [from ministers] to the situation we're in down here."
Queenstown apartment operator Nik Kiddle said his business had had 40 cancellations since the initial halt on quarantine-free travel from New South Wales.
Kiddle - who heads a local hotelier group - said his experience was not a unique one.
"From a business management point of view, it's becoming extremely difficult to operate.
"We don't have any form of government support any more. We've been drawing down on savings for more than a year.
"It is becoming increasingly difficult to see how we're going to be able to survive over the next three or four quarters."
Kiddle said he would like to see the government adopt similar tourism support packages to those in Australia - including spending vouchers for the public.
Skydive Franz & Fox Glacier base manager Robbie Stewart said the company lost roughly 20 bookings in a single day following the bubble announcement.
But he said he expected some of those people to rebook later in the year.
"We'll survive this. My major concern is for the guys that we partner with - the smaller businesses - whether they can withstand another bang like this."
Franz Josef Wilderness Tours director Dale Burrows said he was not surprised by the bubble decision, but that did not make it hurt any less.
He said Australian visitors made up about half of his business.
"It has been pretty tough," Burrows said. "It's going to have a massive impact if it was to extend."
Despite that, Burrows said he was not super comfortable asking for more help.
He said he and his team could always fall back on the government's Jobs for Nature programme, as they had in the past.
"If things were to go on, it's not going to be ideal, but we'll survive. And we'll have work for our staff."
Hospitality New Zealand chief executive Julie White said the bubble pause was "a kick in the guts" for tourism operators.
"We appreciate we need to manage the health risk, however, this comes at a cost.
"Events like this are killing hospitality and tourist businesses. For some, it's ruin by a thousand cuts."
Covid-19 Response Minister Chris Hipkins yesterday told media Cabinet would likely discuss possible support for tourism operators when they meet today.

---