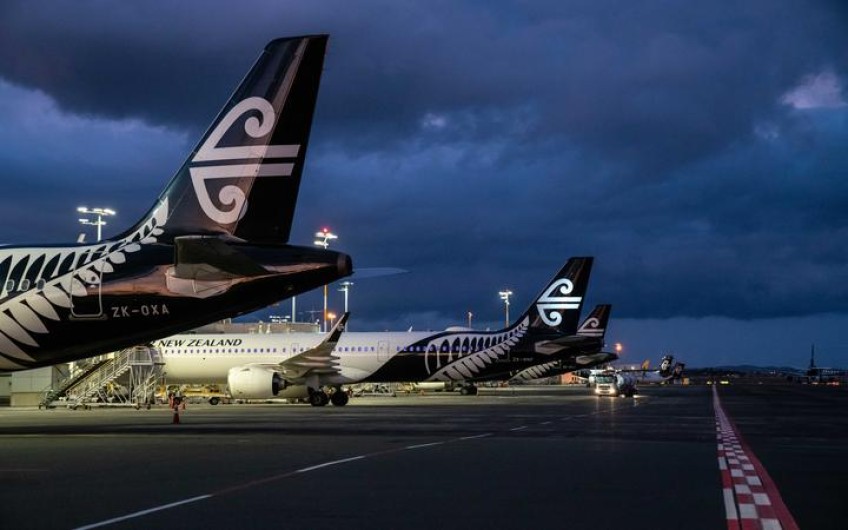 Air NZ: 1300 cabin crew lose their jobs, process 'rushed'
May 20, 2020
---
Over 1300 cabin crew workers for Air New Zealand have been told their jobs are being cut, the E tū Union has announced.
The national carrier warned in March it was looking to reduce its workforce by 30 percent.
E tū said cabin crew were told yesterday how many job losses they faced.
Of the long and mid haul crew, 950 are being made redundant, as well as 300 domestic crew in Auckland, Wellington and Christchurch, and just under 100 across the regions.
On Monday, the airline announced 300 engineering and maintenance jobs will go.
One cabin crew member, who wished to remain anonymous, said they were "absolutely devastated by the news".
"The company's process has been rushed, overbearing, heavy-handed and uncompromising," they said.
"I don't believe the feedback in the consultation process was ever truly evaluated or applied."
Assistant National Secretary for the union, Rachel Mackintosh, said workers are "gutted".
"They have committed years to making Air New Zealand a world class airline, only to be out of work with huge uncertainties about ongoing careers in their industry."
She said she wanted to see the carrier look to involve those they are making redundant when passenger numbers begins to increase again.
"E tū is calling for Air New Zealand, other companies, and the government to rebuild better - making sure we keep and create decent jobs and have union members involved in all decisions."
RNZ's Checkpoint has learned the airline is offering some international staff the opportunity to go on furlough, where their employment contract is put on ice for three years or longer.
Those who choose that option do not get a redundancy payment - instead they will be the first to get their jobs back once the Covid-19 crisis is over and the company can expand.
This has angered some cabin crew, who said it it's unfair and they felt they were being held to ransom.


---