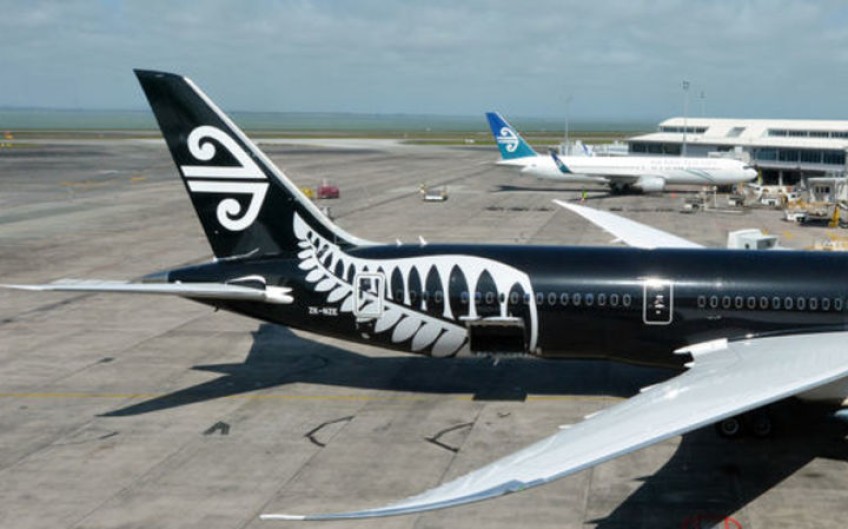 Air New Zealand engineers' strike: What you need to know
Dec 12, 2018
---
A planned three-day strike just before Christmas by Air New Zealand staff could affect more than 100,000 people, a travel agent says. Here's what you need to know about the situation.
What is happening?
Air New Zealand workers have voted to strike for three days next week.
That's right before Christmas - 21, 22 and 23 December.
Those planning to strike are engineering and logistics employees in the E Tū union and Aviation and Marine Engineers Association (AMEA).
Air NZ was notified on Thursday and Friday last week of the planned strikes.
E tū union said members voted "overwhelmingly in favour of industrial action".
Why the strike?
Engineers are unhappy with their pay and work conditions.
The union and the airline have entered their third day of mediation talks.
AMEA spokesperson Stan Renwick said engineers work more than 55 hours a week and fatigue is a big concern.
Air NZ says those striking carry out "scheduled aircraft maintenance, unscheduled repair work and signing off aircraft prior to departure, as well as managing the availability of aircraft parts and related activities".
Air NZ general manager of aircraft maintenance Viv de Beus said the news is extremely disappointing.
"We have only been in negotiations with this group for six weeks so industrial action is entirely premature. We remain committed to working closely with the engineers' unions to reach a reasonable agreement and avoid strike action if at all possible."
The airline says the engineers have "received pay increases annually for the past 12 years [and] so far rejected recent proposals by the airline including an immediate 2 percent pay increase followed by a further three percent increase after 12 months, with a further pay review in mid-2021.
"Staff have also declined a proposal to standardise overtime pay to 150 percent of regular pay rate (currently overtime is paid at a mix of double time and time and a half), and a corresponding $6400 one off payment to address the change in rate. Only some of this workgroup does regular overtime but the payment would be made to everyone employed under this collective agreement.
"Along with pay, claims on the aircraft maintenance engineers' side have included an extra week of annual leave for employees with five years' service (taking shift workers to six weeks a year), free reserved car parking spaces within 500 metres of their workplace, and the right to renegotiate terms just prior to the busy Christmas season again next year."
The average income of the staff who plan to strike is $115,000, Air NZ says.
Mr Renwick said a lot of that salary is based on overtime.
Who will be affected?
Almost 42,000 people are booked to travel domestically and internationally on 21 December.
House of Travel commercial planning director Brent Thomas said three days of strikes could affect more than 100,000 people.
Customers booked to travel on Air NZ's regional turbo-prop aircraft fleet will not be affected as this fleet is maintained by a separate work group.
Mr Thomas said the planned strikes could affect people travelling internationally with connecting flights with other airlines.
If the strike went ahead the backlog would take "several days" to clear and he doubted Air New Zealand would have the capacity to put on many extra flights, he said.
The airline hopes urgent negations will avert the strike.
Spokesperson Anita Hawthorne said disruption was inevitable but the airline was working on contingency plans to keep flights moving.
At this stage, no flight delays or cancellations were in place for the days of the proposed strikes and normal fare conditions remained, Ms Hawthorne said.
Will insurance cover replacement tickets?
Insurers are warning Air New Zealand passengers not to change or cancel their flights before a strike is confirmed, otherwise they won't be covered.
ICNZ Chief Executive Tim Grafton said passengers should wait to make changes, or be prepared to pay out of their own pocket.
"Even if you have insurance, the event has to occur in order to make the claim so if you were to cancel your travel plans at the moment then you wouldn't have that coverage in place," he said.
Mr Grafton said only passengers who bought travel insurance before the announcement of the proposed strikes would be covered if it was to go ahead.
"You can't go out now and purchase insurance for industrial action disruption over the three days that have been identified because it's now a known foreseen possibility," he said.
How can I stay updated?
Air New Zealand is advising people planning to fly on the potential strike days to sign up to its travel alerts but said there was no point in calling the contact centre for information at this stage, as there were no updates.
RNZ has contacted Air NZ for comment.
RNZ will have more on this story as it develops.

---