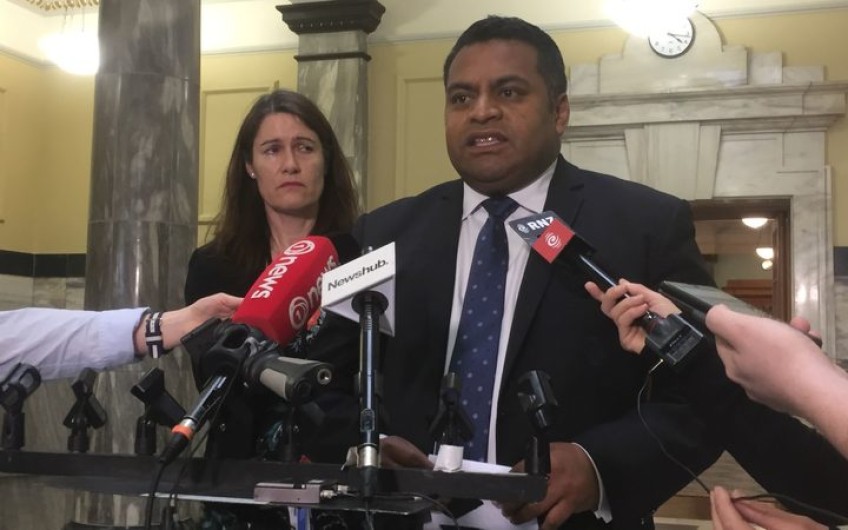 Aftershocks likely after 6.2 quake hits New Zealand
Oct 30, 2018
---
A strong, deep 6.2-magnitude earthquake that hit 20 km south of Taumarunui has been felt around the country.
The quake, which struck at 3.13pm, was a magnitude 6.2, although it was centered at a depth of 207km.
GNS Science duty seismologist Lara Bland warned local residents to expect aftershocks.
Ms Bland said longer, rolling quakes tend to produce fewer aftershocks but there would "certainly" be some coming.
Civil Defence said there is no tsunami threat.
Director Sarah Stuart-Black told Afternoons the quake was 207 kilometres deep and a magnitude 6.2, although the initial GNS assessment was slightly higher.
"When an earthquake is this deep it can mean it is widely felt beyond the immediate area where it's taken place. In Wellington, I'm based very near the Beehive, it was a long earthquake, it wasn't a jolt. It was more the fact that it was long, it went on for sometime."
Ms Stuart-Black said when there is a long rolling quake, that is longer than a minute or difficult to stand up in, people need to follow the 'long and strong, get gone' message.
"There could have been a tsunami generated. In this case, GNS has confirmed there is no tsunami risk to New Zealand. But for anyone who took the opportunity to evacuate inland or uphill because of the way this earthquake felt, that is absolutely the right action to take," she said.
She said at this stage there were no reports of damage, but people should check their homes.
Minister Kris Faafoi said his staff had been in touch with the Manawatu civil defence.
He said Civil Defence groups will continue to assess the region for any damage or injuries.
Fire and Emergency said there were no immediate reports of damage.
More than 15,000 people have reported feeling the quake on GeoNet.
Parliament was suspended after the quake, although MPs soon returned.
Deputy speaker Anne Tolley was sitting in the chair during debate on a government bill, and made the call to suspend Parliament.
The video below shows the moment the earthquake hit Parliament (about 2.30 in):
"I never thought I'd have to do that, suspend the House until we find out what's happened," she said.
"There were public in the galleries and people need to just make sure their staff are okay. We're in the safest building probably in the country - but just to make sure and get some advice."
Metlink in Wellington said rail services are running with delays of up to 20 minutes following the quake.
Main Image: Kris Faafoi and Sarah Stuart-Black from Civil Defence hold a media stand-up on this afternoon's quake. Photo: RNZ / Gia Garrick


---