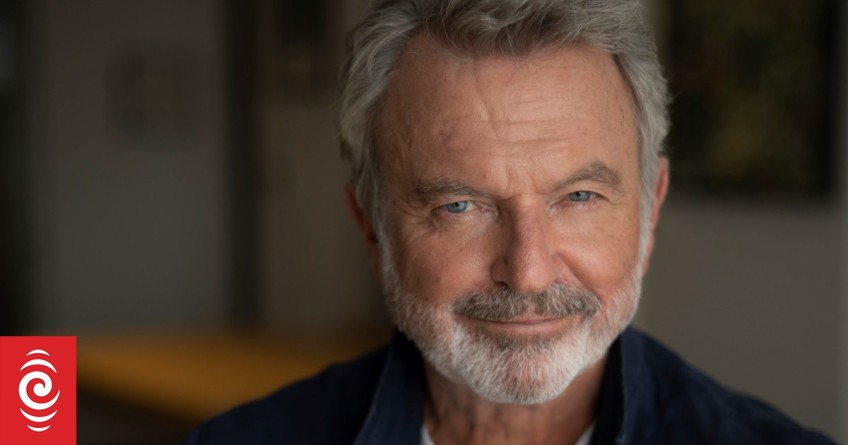 Actor Sam Neill reveals 'aggressive' blood cancer diagnosis
Mar 18, 2023
---
New Zealand actor and Central Otago winemaker Sam Neill has revealed he is being treated for stage three lymphoma, which was diagnosed about a year ago.
The star of The Piano and the Jurassic Park movies made the revelation in his upcoming memoir, Did I Ever Tell You This? which is being released next week.
"I suddenly was stopped in my tracks," he told RNZ's Kim Hill today about the news he received last year.
"I was told that I had stage three lymphoma of some kind, it's non-Hodgkin's ... and it was an aggressive thing and I would need to undergo chemotherapy pretty quickly, which I did."
An initial round of chemotherapy to treat the cancer was not successful, he said, however his cancer is now in remission after he was put on a new treatment regime.
"I am in remission and that's why we are talking."
His treatments were ongoing, Neill said.
"It knocks you round but I'm not complaining," he added, saying that one of his doctors had told him that without the new form of chemotherapy, he would not have finished his book.
"I think the assumption is I'm now a sort of lab rat."
Neill said he began writing his memoir during his treatments as he suddenly found himself "marooned in his flat" with no work to do.
"I'm used to going to work, I'm used to counting, I'm used to doing things - more or less - with my brain, and I had nothing to exercise it with, so I started to write down stories."
He said after a time, he realised the stories collectively seemed to have a narrative of some kind.
The writing took Neill about four or five months, he said. He began the new chemotherapy treatment just before he finished, and "almost immediately went into remission".
"So I've been on remission for about ... eight months now."
Neill said he had now begun working again, "which I have to say is absolutely fantastic after 12 months of not working; that's a wonderful thing".
Treatment options 'changing all the time'
A former cancer patient and patient advocate said Neill's cancer diagnosis shed light on how quickly treatments changed.
David Downs said Neill had done all the right things in addressing his cancer diagnosis.
"He's looking at the research and hopefully finding out what options are coming down the line for us, because it's changing all the time," he said.
"Patients should keep themselves a bit informed about the clinical trials and the new research that's happening because it is pretty exciting."
However access to more experimental cancer treatments was often difficulty and costly, Downs said.

---