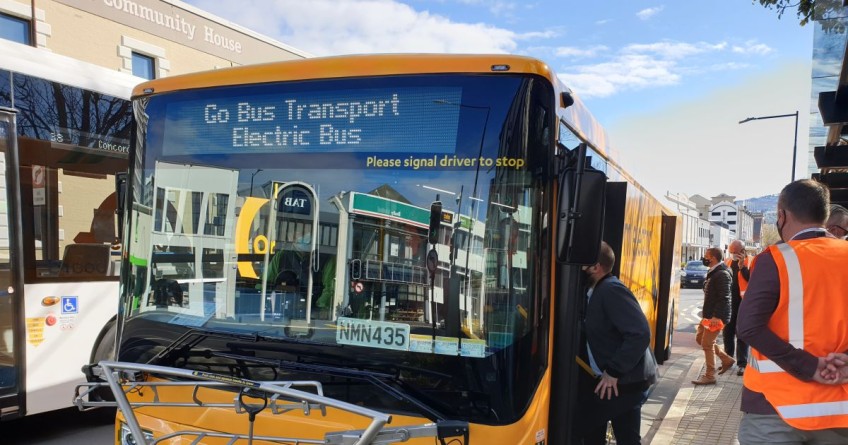 $61m to be spent on lifting bus drivers' wages, conditions
Oct 30, 2022
---
Bus drivers are getting a pay rise in an effort to deal with widespread recruitment and retention problems in the sector.
Transport Minister Michael Wood has announced today $61 million from this year's Budget will go towards increasing driver wages and improving working conditions across the country.
The intention is to work towards base rates of $30 per hour for drivers in main centres and $28 per hour for regional services.
"Our government is committed to making it more affordable, easier and attractive for Kiwis to use public transport, so it's crucial we have the drivers in place to get the system moving," Wood said.
"Improving the conditions of drivers will make it easier to recruit and retain the workforce, allowing frequent and reliable bus services."
Discussions between operators, public transport authorities and unions had helped to come up with the deal.
Public transport authorities and operators will be able to access a share of the Budget funding if they help to pay for the wage rises and continue to index wage rates in the future.
"This will help the industry transition to standard terms and conditions for bus drivers, which vary widely throughout the country," Wood said.
The funding can also be used to support split shift allowances and penal rates for work after 9pm, he said.
Greater Wellington Regional Council chair Daran Ponter said the capital, in particular, has suffered with a driver shortage and needed more than 120 drivers.
He welcomed the announcement, saying it provided much needed support to a sector that was "struggling to deliver at the moment".
"At Greater Wellington we have made it clear that addressing the national driver shortage is our number one priority to help improve reliability on the Metlink network."
He said operators and public transport providers such as Metlink would have to make further contributions to drivers' wages.
Waka Kotahi will work with public transport authorities and operators to support implementation in each region.


---