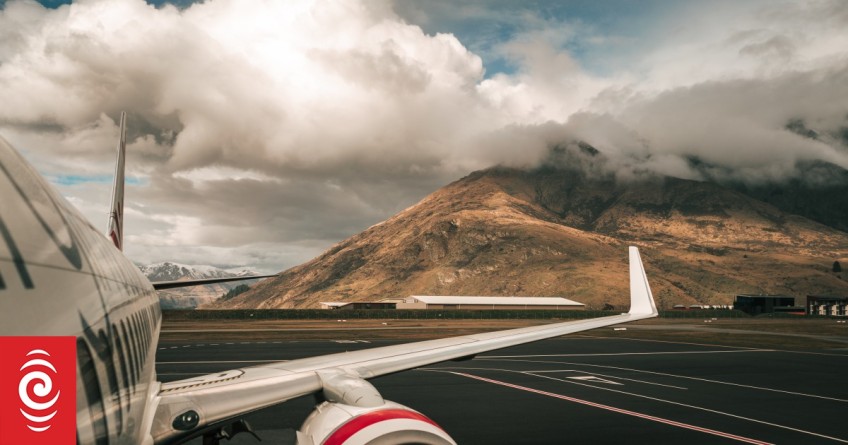 530,000 international visitors due as labour shortages continue
Jan 03, 2023
---
Half-a-million international visitors are expected to fly into New Zealand in the next two months, at the same time the tourism sector is battling chronic labour shortages.
Between 470,000 and 530,000 people are expected to land in Auckland, Wellington and Christchurch in January and February, where hospitality businesses and hotels are struggling to fill staff gaps and worrying about damage to the industry's reputation.
Tourism Minister Stuart Nash said more than 20,000 working holiday visa holders had arrived in New Zealand since the border fully reopened last July and businesses were working hard to give summer tourists that "famous New Zealand experience".
"We are working as hard as we possibly can to fill the gaps, even though there are some areas - Queenstown comes to mind - where the labour shortage is reasonably acute," he said.
"If it takes people five or 10 minutes longer to get a coffee, or 15 minutes longer to get a meal, then so be it. I still think the level of service received will still be done with a smile and people will still have the experience they've come over here for."
Government ministers were last night receiving advice on whether to require people travelling from China to provide a negative Covid-19 test result, where case numbers have surged.
Australia has joined a number of other countries in tightening entry requirements after China announced it would relax its travel restrictions on 8 January.
Before the Covid-19 pandemic, China was New Zealand's second largest international visitor market after Australia and one of the most valuable in terms of holiday spending.
More than 400,000 Chinese visitors arrived in the country in 2019 and spent $1.7 billion, according to Tourism New Zealand figures.
Nash said about 150,000 Chinese tourists were expected to visit New Zealand in 2023, but limited flights between the two countries would keep a lid on numbers for now.
"To really get the numbers that we had pre-pandemic, we would need to see a real ramp-up in airline scheduling out of China direct," he said.
Summer tourists were most likely to come from Australia, North America and Europe, he said.
"Domestic tourism continues to be incredibly important, but expect to hear a lot of foreign accents in the restaurants and the shopping malls and the tourist attractions up and down the country in the next few months," he said.


---