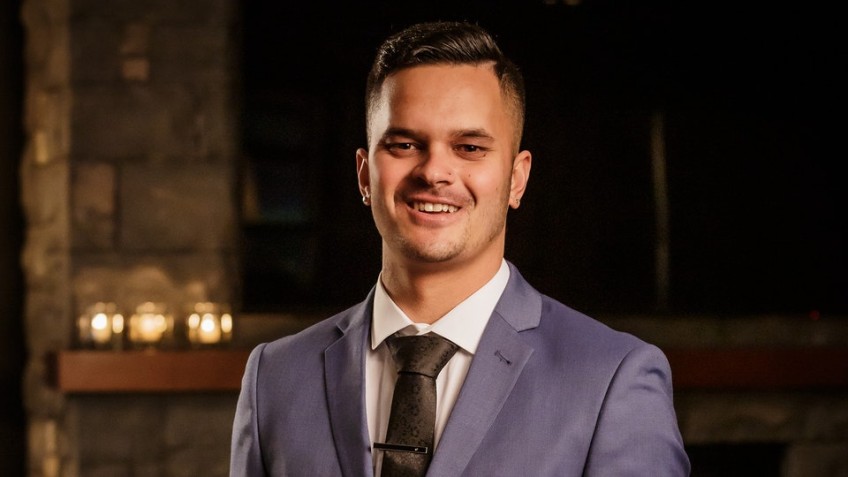 Queenstown lad impresses The Bachelorette with breakdance
---
Queenstown local Marcus Mannex Kingi has received a rose from The Bachelorette NZ's Doctor Lesina Nakhid-Schuster, during the opening episode of TVNZ2's hit reality series.
In a hilarious series premier jam-packed with awkwardness, Marcus hoped to swoon the stunning Bachelorette with his moves, making his way up the red carpet with a breakdance. It obviously did the trick, as he was offered and accepted a rose in the first ceremony.
Speaking to TVNZ, Marcus explained why he decided to apply to be on the show. "I wanted to go on another adventure. Doing this is totally out of my comfort zone, and straight out of left field."
He's not too fazed about what his friends and family think of his reality TV debut, "They will probably laugh at me but be supportive at the same time. They know what I'm like – I do spontaneous things. But it's usually more lifestyle adventure – I like to jump out of things, and off things, for no reason."
Asked about his previous dating history the jumpmaster replied, "I had a girlfriend for five years out of high school, and that ended just over a year ago. So not much dating history really. Nothing major since then."
Meanwhile, things didn't go as well for Wānaka suitor, Elliot Gilchrist. His good sense of humour and graceful departure will have many thinking his time came too soon. "Bald heads aren't for everyone", he quipped as he said his goodbyes.
You can catch The Bachelorette NZ at 7.30pm Mon-Wed, or on TVNZ OnDemand.
Main Image: Marcus Mannex Kingi (TVNZ)


---