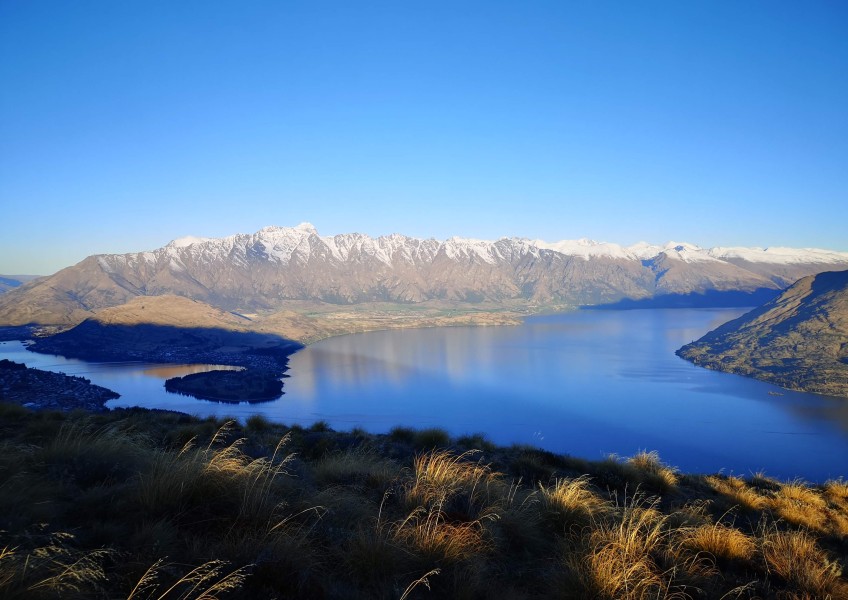 Love our lakes: How to be a Zero Waste Warrior
---
You want to be a Zero Waste Warrior, you really do. It's just that when you're hungry and confused in the petrol station, your 'oh, stuff it' voice becomes way louder than your 'one person can make a difference' voice. So you buy the chips, the takeaway hot choccie and bottle of water, and leave feeling vaguely guilty.
Reducing your impact can feel like swimming against the tide, especially in a region set up to meet your every hedonistic desire. It doesn't have to though, and you can still have an awesome time in the Lakes District (whether you're a local or passing through), while making a real effort to leave a smaller footprint.
Here are some easy ways you can plan ahead to keep that world-saving voice of yours smug and happy.
BYO container
It's a tuppaware party! Keep a stash in your car - Raeward Fresh, Countdown and Fresh Choice all let you fill up your own containers at their Deli sections. For the supermarket Pick n Mix, bring a little fabric bag (or a plastic one from last time) and skip the single-use. You can even find packaging-free treats at your friendly local Night 'n' Day, or for those with a taste for the boujee, Patagonia Chocolates.
Borrow a cup
Forgot your Keep Cup? That's sweet, just borrow one. Again Again is a cup lending scheme where you pay 3 bucks, trot happily away with your takeaway coffee, then drop it back to any participating cafe and get your money back. Queenstown and Cromwell are yet to cotton on (note: make some noise to your local cafe), but Wanaka has over 9 spots on board. It's so simple you wonder why no one came up with it sooner.
Waste not, want not
Food waste is a massive contributor to landfill, and funnily enough, wasting less food is actually cheaper for you, too. Those veggies you bought on special that are slowly going limp in the fridge? Don't ignore them! Make a mean curry (or stew) and freeze it for a rainy day. Make scraps into Kimchi or pickle, and ditch peeling your vegetables - just scrub and use the whole thing. Get a compost bin going if you've got a backyard, or check out Sharewaste to see if your neighbours are looking for scraps for theirs.
Opshopping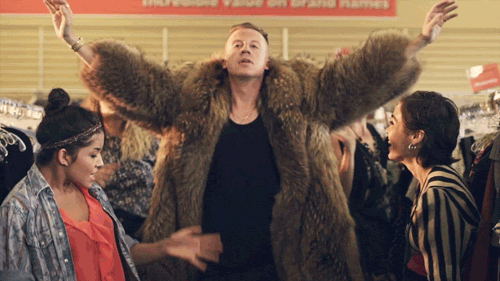 We've said it once, and we'll say it again, but it's really Macklemore who says it best - thrift shopping is frickin'awesome. You help reduce the steady stream of perfectly good clothes going to the dump, you save money, and you ooze steaze (style + ease) in garb that no one else has got. In Queenstown, head to Recycle Boutique, Happiness House or one of the two Salvation Army stores. In Cromwell, both the Hospice Shop and Sallies are in the Mall, and for Wanaka, read our write up here.
Hit the Farmer's Markets
Don't be fooled by the snow on the hills - summer is coming, and the markets are beckoning. Local farmer's markets are the best place to get package-free veggies, and everything's local, which means it hasn't guzzled a whole lot of fossil fuels to get here. Remarkables Market in Queenstown on Saturday mornings definitely wins first prize, with epic food trucks, coffee, live music and all the free samples you could wish for. Great for soaking up community vibes, and hangovers when required. Cromwell Farmers Market is on every Sunday, while Wanaka has a few smaller markets - crafts in town on Thursday afternoons, fresh produce at the Events Centre on Wednesday mornings, and more crafts in Pembroke Park on Sundays.

---