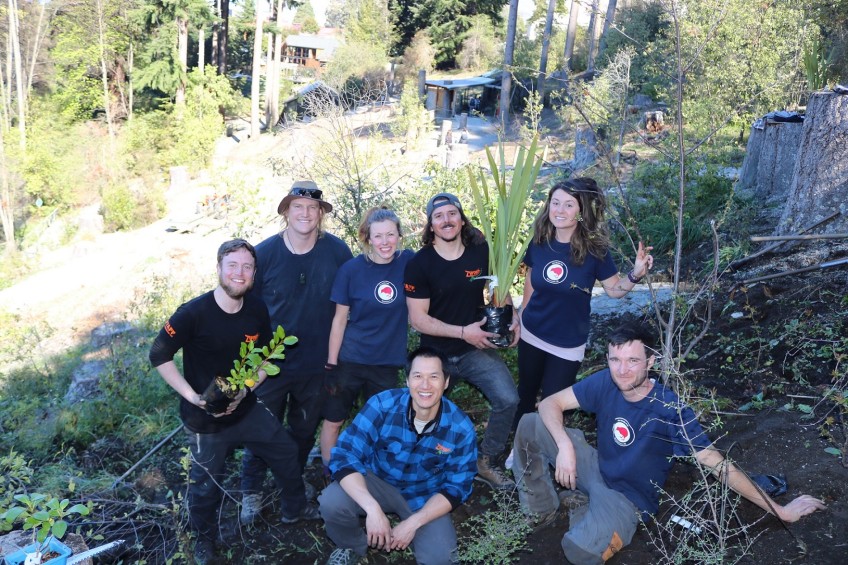 Ziptrek Ecotours launches conservation campaign
Sep 20, 2018
---
This media release is from Ziptrek Ecotours.
"Queenstown's Ziptrek Ecotours says it 'works with the forest', and it means it.
It's known as an award-winning tourism experience where guests 'zip' through the forest canopy on gravity-fed ziplines overlooking mountains and lake.
But for New Zealand's Conservation Week (September 15 to 23), it takes on an increased environmental focus.
As one of the country's leading ecotourism companies, it's used its eight years in business to educate and inspire others towards long-term environmental and sustainable practices.
This year's Conservation Week activities include planting 150 native trees up on course, clearing wilding pines from Bob's Peak and volunteering at Kiwi Birdlife Park to help plant 5,000 native trees.
It will also be hoping to add to its current 'kill count' of stoats and possums in the traps they set and monitor on course to rid the area of predators which eat native plants and ground-loving birds. The 'kill count' sits at over 120 to date.
And it's going in to bat for the world's only mountain parrot, the super-cheeky and highly-intelligent Kea.
Known for their curiosity and all-devouring appetite, they're under threat in the wild, only surviving in the harsh environment of New Zealand's Southern Alps.
Ziptrek Ecotours has formed a partnership with the Kea Conservation Trust where for Conservation Week and throughout September, its guests will be encouraged to add a $2 donation to the Trust when they book.
"We're incredibly proud to support the Trust because conservation is one of our core values and a key pillar of our business," says Ziptrek director Trent Yeo.
"Queenstown's environment is at the heart of our business and we couldn't imagine living and working in this stunning environment without giving something back."
Funding is essential in helping identify kea nesting grounds, rescuing injured birds or helping those with a high lead content.
The unique birds have evolved over time to enjoy high levels of interaction with humans, but they'll happily eat anything that takes their fancy, including building materials or lead shot, or ground-based pest control baits.
There's potentially a breeding pair of kea on Ben Lomond where Ziptrek Ecotours operates, so funds raised will be used specifically to help research sightings and monitoring. Ziptrek staff will also be assisting with spotting kea during breeding season next January and February 2019.
Kiwi Birdlife Park manager Paul Kavanagh says Conservation Week is a great time to support the unsung heroes of conservation.
"At the Kiwi Birdlife Park we couldn't function without the support of locals, and Ziptrek has been strong supporters of us and our work.
"We share a similar ethos and sustainability messaging and we're really excited to continue to work with them into the future."


---