Why do we need sustainability summits?
---
What's the purpose of a festival for sustainability like the one Wānaka-based non-profit Wao is hosting right now? Their co-founder Monique Kelly explains the intentions.
Wao has been working within Wānaka's community and alongside other organisations since 2018, trying to create a more sustainability-driven town. Their festival is in its fifth year.
"It could have been started up anywhere. It was just about having that idea, and it needs to start from someone…There were a lot of people in this town who are really interested in doing something so it was providing a forum or a way that can get people together."
Ms Kelly joins us fresh from the event's Construction Waste Workshop. She says the construction industry contributes just over 30 percent of the waste going into New Zealand landfills.
Included in the workshop: simple ways to reduce this waste.
Mark Anderson, of MA Building Wānaka, one of the event speakers, spoke about how he's changed systems on his crews' worksites, she says.
"There's really simple things, like putting recycling bins closer to the house than the skip. So if you're gonna put something in the skip, you have to walk that extra distance, whereas the recycling was much closer.
"But also pushing upstream, like working with your suppliers to say, 'I don't need that wrapping on this. Get rid of it.'"
And it's not just construction, Ms Kelly says across every sector changes need to be made, which is why the summit hosts different events for different industries within Wānaka and Queenstown; tourism, fishing, agriculture, and transport.
"It's about helping communities to understand the depth of change that's needed, giving them the tools so that they can craft their own destiny."
This year, Wao has worked with 40 different businesses and schools in the area, as part of their Climate Action Initiative to help to calculate what their individual carbon footprint is, and implement waste-reduction strategies.
Since the program is fully funded by the Queenstown Lakes District Council, Destination Queenstown and Lake Wānaka Tourism, it's made it easier for Wānaka businesses to participate.
"The tourism industry in particular has had two years of really hard times. So the fact it was a free course that (was) really beneficial."
Businesses undertaking the Climate Action Initiative have been "looking at absolute rather (than) relative reduction" strategies.
This is out of necessity, Ms Kelly explains.
"I'm not okay in my gut with how the system is running into a wall. So we need to stop.
"We're going to hit our materials and energy limits."
She uses fossil fuels as an example, a non-renewable energy source that is "integrated into our current system".
"We only have limited resource of that [fossil fuels], so that means that actually, we have to be reducing our reliance on it.
"And then asking what does that mean for the local petrol station? What does it mean for the truck drivers? For the person who's selling gas into your home?"
So that it isn't all doom Ms Kelly believes summits and festivals – like the one Wao is hosting right now – are important.
"The summit is a way to celebrate the wins.
"The summit is this drumbeat every year, so we don't forget about it.
"There's always this drumbeat of coming back and deciding 'okay, that was last year, what about this year'.
"We've got to have the lollies on the way to celebrate and incentivize us to go forward."
Ms Kelly says she often feels like she wants to "block the streets" so that everyone can get together and talk about the current climate situation, but she knows conversations like these can be overwhelming and uncomfortable for some.
"There is that sense of absolute terror when looking at the problem. So wellbeing has to be at the core of what we're doing."
For these people who are overwhelmed, but wanting to start somewhere, she passes on some wisdom, suggesting they start with where their passions and their expertise are and integrate climate action into these areas.
And there's no harm in just observing first, she says.
"The first would be just observe, then go out and get information, join groups and find others, because I think when you find that sense of community and togetherness that overwhelm decreases."
In terms of the way forward for New Zealand, Ms Kelly has some pretty radical ideas on what needs to happen, and she shares them with Crux.
"I think we really need to look at our governance structure in terms of what is democracy in the 21st century? It's definitely one that we have to tackle because currently, democracy is all about division and it's a one party gets to decide everything.
"We're not using the intellectual strength and the power of everybody in their house to make decisions.
"Any good business will tell you now, around a board table, you need diversity. You need a lot of diversity in order to have those opinions to make better decisions. And there's really good evidence around when you've got diversity around the board table, or around any table, those decisions are way more accurate coming out of it than if you had a really one siloed idea or ideology around the table."
She also believes that more needs to be fuelled back into non-profits, drawing on Plastic Free Wānaka to illustrate her point.
"They've really driven forward in a way that is making a tangible benefit."
They've already made great steps into making Wānaka a single-use cup-free town, with aims to be the first in New Zealand.
"But how is our economy actually making sure that the benefits of what we are generating in this community, going back into groups like that they need support?
"A question that I would put into here is how are we supporting these community groups doing these amazing things.
"How do we finance our nonprofits because that's where the impact is coming from?
Wao's annual budget is made up of 30 percent funding and donations from the community, with lots more help coming from volunteers, and that helps their organisation keep going.
"We are so privileged to have those in the community to provide funding."
Wao's Festival for Sustainability runs until October 30, with tours, film festivals, conversations, and workshops in Queenstown and Wānaka.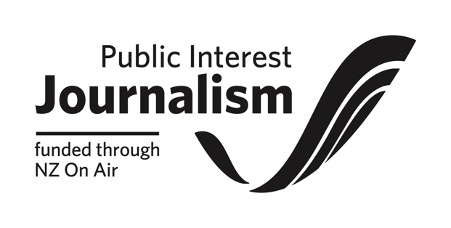 ---