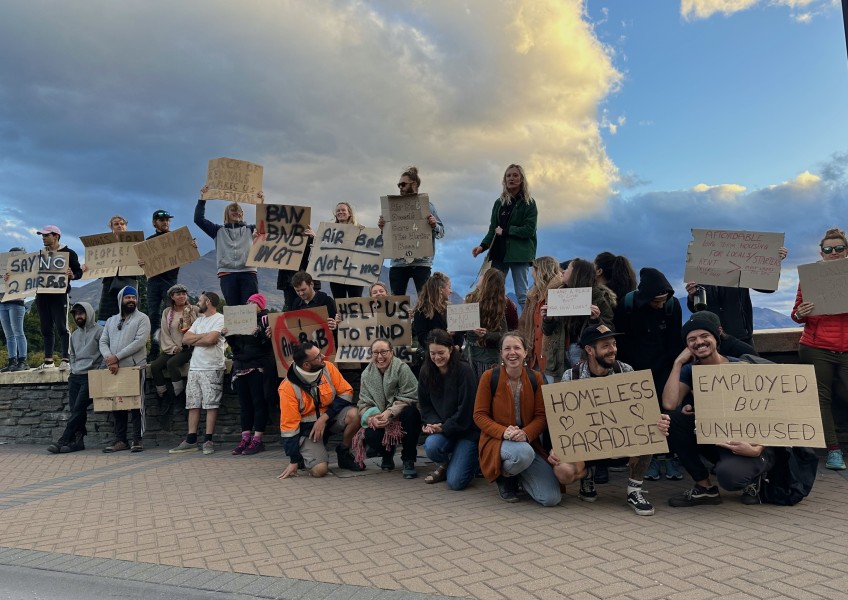 Wellington's coming to Queenstown to talk housing
---
National's housing spokesperson Chris Bishop has planned a visit to Queenstown for a public meeting, two weeks after Queenstown's working homeless lined the waterfront in protest at the town's rental crisis.
The meeting's confirmed for Thursday, April 27 at the Salvation Army on Gorge Road.
Queenstown Housing Initiative founder Hannah Sullivan, who co-organised the March 27 protest with Lindsay Waterfield, says she's really happy to see the issue is gaining traction with Wellington decision makers and a visit and public event is on the cards.
Although the meeting is scheduled for midday, during the week, she is hopeful plenty of people will be able to organise to go.
She is also hopeful the MPs will come having already put some thought into possible fixes and support.
"We really look forward to hearing their solutions and answers, and hearing what the new developments are, and seeing what the plan is for housing in Queenstown."
Ms Sullivan says she's super thankful to people for their continued and growing support, and for showing vulnerability and sharing their stories.
At the protest two weeks ago, MP for Southland Joseph Mooney said there had been difficulties communicating the needs of Queenstown's working homeless with those in Wellington.
The Queenstown public meeting will allow Mr Bishop to "meet with the community and other stakeholders", he says.
Mr Bishop is a Wellington-based list MP for the National Party and its dedicated housing spokesperson.
Mr Mooney says the meeting is part of his commitment following the housing protest to raising awareness of the urgency of the issue and its impact on the community.
Also on his agenda: communicating with the Government's housing and urban development, Megan Woods.
The minister is also hoping to visit Queenstown, however her office says no date has yet been finalised.
A shortage of housing in the area isn't a new problem, the minister says.
"Queenstown's housing crisis is decades in the making, however our Government is delivering new homes and infrastructure to build our way out.
"This includes 300 new homes in Queenstown, at various price points, including over 105 affordable homes for first-home buyers. We are also investing in things like pipes and roads to get even more new homes built. While there is much more work needed to solve the crisis we are seeing green shoots of change."
Yesterday, the Queenstown Housing Initiative launched an official Facebook page to share Queenstown housing updates, such as news of this public meeting.
Ms Sullivan encourages people to email their stories through the group's new email address and to engage with its Facebook page.
She has previously told Crux her phone battery wasn't lasting a whole day, as it was inundated with messages from people in the community, reaching out for support because of their living situations.
National's public meeting is from 12pm until 1pm, Thursday, April 27 at the Salvation Army at 71 George Road.
Main image: Some of the crowd gathered at the waterfront on Monday, March 27 for the community housing protest.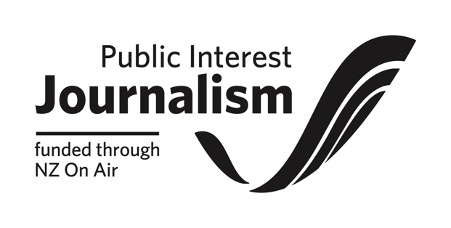 ---