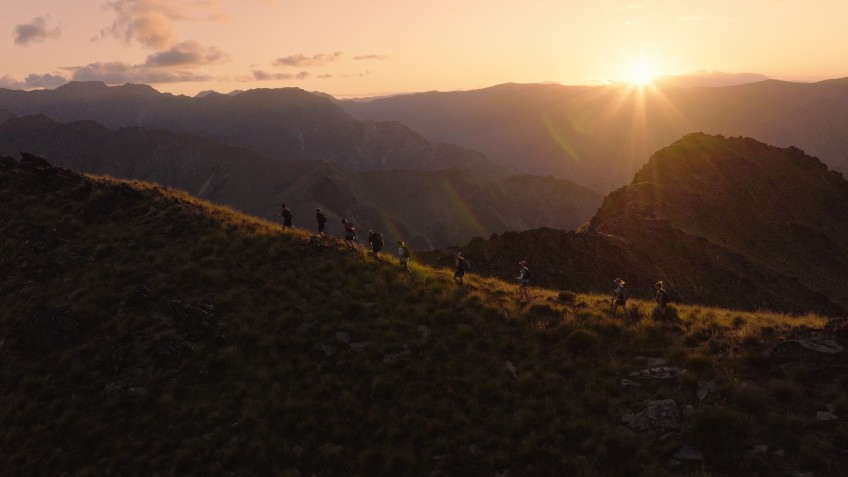 Wānaka short film documents 53 summits for 53 construction suicides
---
A Wānaka builder's mission to get people talking about tragic mental health statistics in the construction industry has been documented in a short film.
Glen Thurston rallied his community to climb Corner Peak near Lake Hāwea for 53 consecutive days last summer - a nod to the 53 tradies on average who are lost to suicide each year in New Zealand.
This month, a 10-minute short film documenting the adventure, created by Wānaka videographer Ned Brannigan of Introspekt Films, has been released.
On day one a total 14 people gathered in the dark in the carpark at the base of the peak to make the climb; by day 53, the ranks had swelled to 312 people.
Mr Thurston invited local building and trades companies to send their staff to join him for a day, but he says most people he hiked alongside weren't there because a boss had told them to be there - many had personal reasons for joining the walks, motivated by their own experiences with mental health or those of a family member or friend.
In the video he says the consecutive-day climbs weren't in aid of fundraising, and instead were his attempt to create a space where people could talk.
"It wasn't just about walking up the hill and having a good laugh, although that was a big part...I was telling my story and it was opening up conversations with others...You share your vulnerabilities with others and they feel comfortable to open up about their own."
Mr Thurston has battled depression for years, and says nature has always been a "happy place" for him - he heads up into the hills when he needs clarity or to shift his focus to the here and now.
In the same way the completion of his climbing mission isn't the end to his campaign to raise awareness of what's needed to turn around the trades' terrible suicide statistics, there's no 'job done' when it comes to getting on top of his own mental wellness.
He says he is the happiest he's ever been, but he still seeks help when he needs it.
He thinks the fact that he is just a regular guy, in a regular job, helps his story resonate with others.
Film-maker Ned Brannigan agrees. He says he heard about Mr Thurston and his climbing mission "from a friend of a friend". He gave Mr Thurston a ring, and immediately felt an "air of authenticity" about him.
"He's relatable, he's not doing this professionally...he's speaking to what happened to him and who he is and people relate to him."
Mr Brannigan joined Mr Thurston and his growing crew of fellow walkers often, capturing their early morning starts and jaw-droppingly beautiful summits.
It was challenging to capture the magic of the endeavour - the shared, heartfelt conversations - while also respecting the anonymity of those involved and not interfering with the feelings of trust nurtured on the trail.
"As I turned up each day I just heard the conversations that were going on with the people there and that quickly became the focus of the film. It's such a simple thing that happens, but it is so impactful.
"You don't want to invade it too much. The priority for me was to not impact or get in the way of the effect Glen was trying to have but also trying to record as much as I could."
The construction industry loses six times as many people to suicide compared to workplace accidents.
Although he has had his own challenges, Mr Brannigan says depression hasn't been one of them, but he does have an understanding of the culture that can prevail in male-dominated settings, whether they in schools, sports teams or workplaces.
"I went to an all boys school, I played rugby, I joined the army when I was younger, so I was always sort of in environments with lots of guys.
"I knew that environment really well and how seemingly impossible it can be to talk about things like that (mental health/depression)."
Mr Brannigan has plans to bring more of Mr Thurston's "back story" to the screen and has a follow-up project in the pipeline.
Main image (Image: Supplied/still from film 'Turn the Corner'): Wānaka builder Glen Thurston climber Corner Peak for 53 consecutive days with a growing crew of fellow walkers.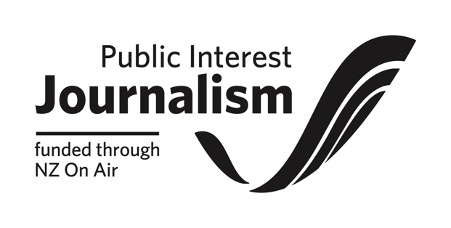 ---