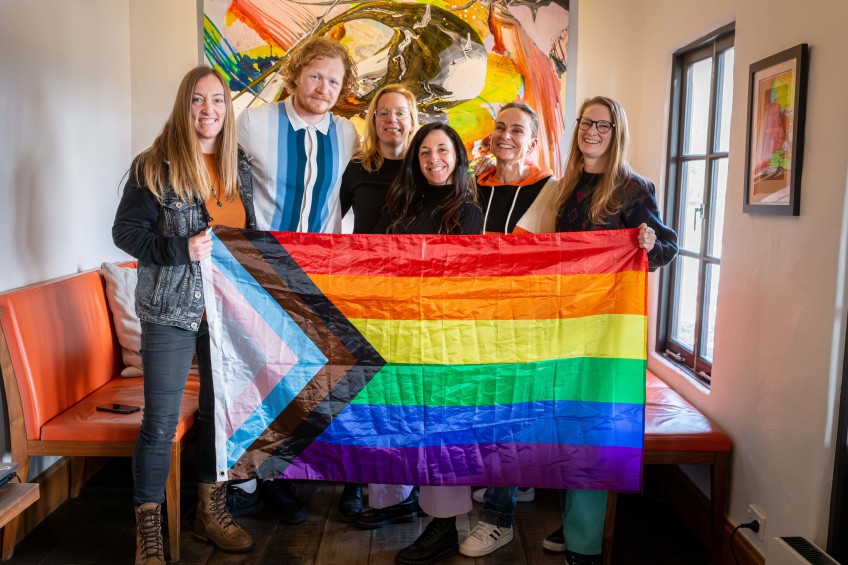 Wānaka hosts pride party after rainbow community targeted
---
In response to anti-queer sentiment circulating in some spaces in the town, Wānaka's growing rainbow community and allies have come together to throw the town's first-ever pride party.
To be held at the Lake Wānaka Centre and Bullock Creek Reserve on Saturday, September 9, Out and About Wānaka's Pride Street Party will have live music, DJs, street performers, storytelling sessions, a fire show and stalls.
One of the event organisers, Amber Perry, says it will be a great way to put some positivity back into the community.
Living in Wānaka for five years, Ms Perry says she's always felt accepted in the circles she mixes in, but knows there's a "dark Wānaka underbelly".
In the past year, there's been "lots of little things snowballing", with one parent encouraging students to wear black in protest to Mount Aspiring College's pride parade and, in November last year, LGBTQIA+ books were taken from the Wānaka Library so those who wanted to couldn't access them.
Then, New Zealand rugby champ Alice Soper was called a homophobic slur on the street whilst in town for Wānaka Festival of Colour.
Former Mount Aspiring head-girl and now Wellington uni student Olive Blythe told Stuff she experienced some degree of bullying as a transgender student, and felt there was "a fair amount of unspoken anti-gay sentiment" whilst she lived there.
However, despite the potential for negativity, people are rallying behind this first-time event, with around forty people putting up their hands up to help out.
Ms Perry says she's also been blown away by the response from local businesses; Entertainment Solutions has offered to do all the audio and visual for the event, they've received donations from Outlet Campground, as well as other businesses contributing items for a raffle and silent auction, and funding from Rule Foundation and the Rainbow New Zealand Charitable Trust.
"We want to showcase that there are safe spaces, and the negative few are not the actual majority, and really display that we do have a close-knit rainbow community here in Wānaka," Ms Perry says.
"The coming out process is hard at any age, but at least when you're an adult, you have a little more choice as to what your environment is."
But when you're young and at school, it's sometimes more difficult, Ms Perry says, when you don't have as much control or potentially as many support networks.
Mount Aspiring College principal Nicola Jacobsen says the way to manage negativity is to provide education and opportunities to engage and create understanding, and this event is a great way to do that.
And for the rainbow youth at the school, feeling a part of a community is important for them to feel confident about their sexual and gender identities, Ms Jacobsen says.
"We know the terrible statistics around a number of health and education statistics for rangatahi who may identify as being LGBTQIA+.
"Feeling accepted, and being a part of a community goes a significant way to lessening these risk factors.
"It is about empowering people, and creating an understanding so that everyone feels as though they belong."
The school has established a Queer and Straight Alliance group, which has regular meetings, organises initiatives, supports students and has updated the school's website with resources.
On the day of the street party, Ms Perry says "there'll be no shortage of things happening", with two stages - one hosting local DJs, live music and performance art; the other, a quieter zone for meditation, spoken word and acoustic artists.
Also on offer, a living library, which follows the concept of checking out a book.
"We're going to have five to eight people, we'll come up and introduce them, and allow them a couple minutes to tell stories about their lives, whether that be their coming out story or any other intimate stories that they want to share.
"Then we'll break off and allow people to have those one-on-one conversations."
The street party is fundraising to provide financial assistance, education, and support to Kahu Youth and Mount Aspiring College to develop and support their LGBTQI+ rainbow programmes and youth groups within the wider Wānaka community.
With only three months to plan, organisers have had to shelve some ideas for the party due to time constraints, but are keeping them on the back-burner for next year, when they plan to to grow and be bigger and better.
The group organising the event, Out and About Wānaka, is also in the process of becoming an established trust and wants to run more social events throughout the year.
Check out the Facebook event here.
Main image (Supplied): The organisers behind the Pride Street Party, from left, Amber Perry, Ollie Harcus, Celine Van Der Eecken, Chevaun 'Chev' Libaude, Emma Herbert Vickers, and Nisse Perry.
Read more: Homophobia, social media, and being bored; Wānaka teens tell all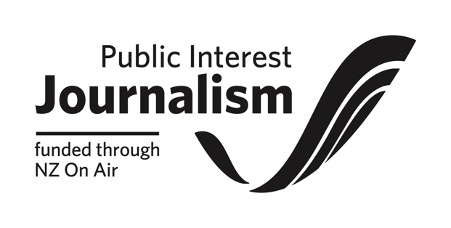 ---