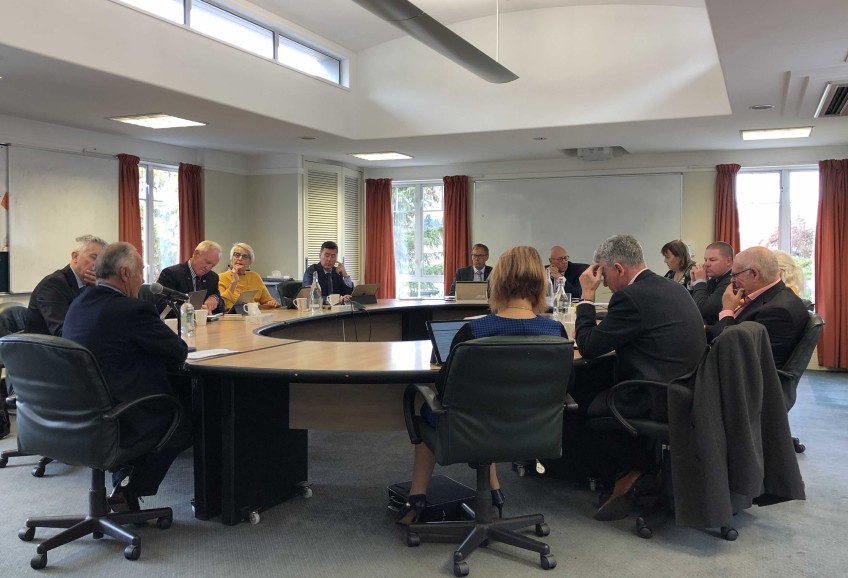 Wanaka Group pushes QLDC to "act now" on airport plans
---
The new Wanaka Stakeholders Group has told today's full QLDC meeting that the community debate over airport expansion needs to happen in the immediate future.
Group convener Michael Ross told councillors that waiting for the outcome of the Wanaka Airport Master Plan "makes no sense."
Mr Ross argued that "in order to build trust and confidence Council needs to be more inclusive in the process of consultation."
He called for immediate consultation with the Wanaka community over the likely scale of an expanded Wanaka airport, especially in the context of the recent decision by the Queenstown Airport Corporation (QAC) to freeze further growth as a result of community opposition.
"QAC is advancing its plans for Wanaka airport. Should we, the community, not be determining what our sustainable capacity is?"
In a video interview with Crux after the council meeting, Mr Ross said that if uncontrolled expansion of Wanaka airport went ahead the "district would be doomed to a dismal tourism future."
Read: Andrew Waterworth's detailed background to the Wanaka airport expansion plan.
Watch the full interview with Michael Ross.


---