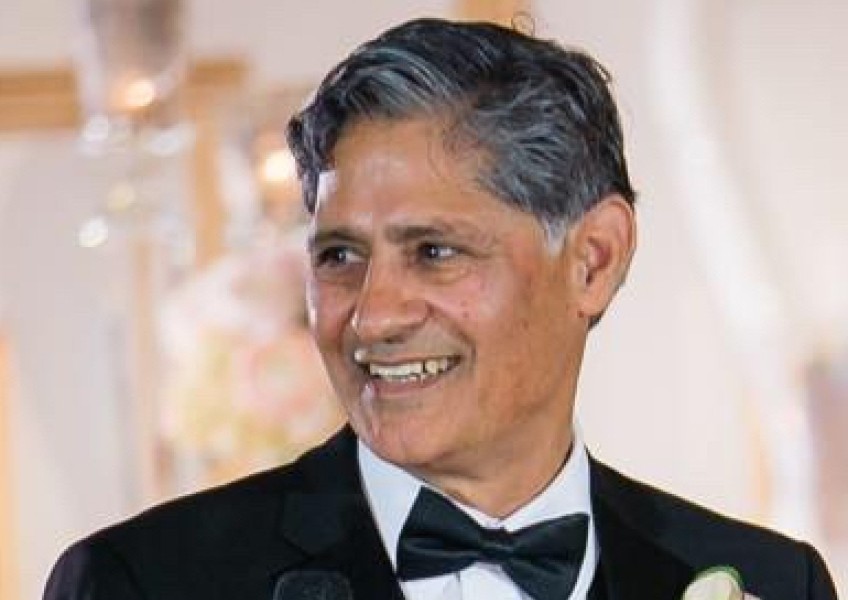 US crash doctor name suppression lifted - victim still suffering
---
The American doctor at the centre of the January Frankton Road car crash that left a local chef with a broken back can again be named after he failed today to appeal a court decision to remove interim name suppression.
After an already lengthy court process, the doctor who police say caused the January 27 crash, Dr Raman Sidhar (main image above), can now be named by media.
This comes after Judge Geoff Rae denied name suppression in the Queenstown District Court on April 27, however following the decision, his Queenstown lawyers Todd and Walker, appealed the judge's decision, taking it to the Invercargill High Court.
Invercargill High Court legal staff confirmed today (May 25) that they have not received any appeal from Dr Sidhar, meaning his interim name suppression has now lapsed and his name can be published. Dr Sidhar sacked his Queenstown lawyers earlier this month.
The 73-year-old doctor attracted international criticism when he hurriedly left Queenstown, and then New Zealand, for his $15 million mansion near Los Angeles without telling the rental car company that their vehicle had been written off in the Frankton Road incident. He also made no attempt to contact, apologise or pay compensation to the local woman who was left with a broken back and unable to work.
It was Crux's media barrister, Robert Stewart, who fought in court for the continued right to name Raman Sidhar in news articles, on the basis of open justice and public interest.
However, victim Sara Duan has told Crux that she's been denied justice, as four months after the accident she still can't work full time and is still suffering the mental and financial impacts of the Dr Sidhar's actions.
Ms Duan has calculated that she's had a $9,000 loss in income because of the crash. The figure includes money spent on medical appointments and travel to those appointments.
ACC has been able to cover her direct expenses, and she says she is not "struggling" financially but is earning significantly less than if she had been working her usual pre-crash hours.
However, she hasn't included emotional harm in the $9,000 figure, saying "harm is hard to calculate".
In the head-on collision, Ms Duan suffered a spinal fracture and bruising as her car was pushed up onto the pavement of Franton Road, and she says the pain she feels is a constant reminder.
"My body keeps me reminding me of the accident…I hope I can fully recover soon, and my body can get healthier and stronger.
"When I drive to work, I have to pass accident site every day."
Immediately after the accident, Ms Duan was in shock and unable to speak, and she was rushed to Queenstown Lakes District Hospital.
She has not received any financial compensation from Dr Sidhar, who has turned down an opportunity to meet her through a restorative justice process, a decision that has disappointed Ms Duan.
"It's quite disappointing that Dr Sidhar refused to attend the restorative meeting. I told police that if Dr Sidhar changed his mind, he is welcome to talk to me, but I haven't received any updates.
"It depends on him. If he changed his mind and he will talk to me, he's more than welcome."
Sara used to work full time, five days a week, as a breakfast chef.
Currently she's only working six-hour days, three days a week, but values the gradual return to work.
"It's pretty good to get back to normal life rather than staying at home…but last time I worked three continuous days it was quite tough on my back. When I finish work, I need more time to recover."
The case will return to the Queenstown District Court in early June, when a warrant may be issued for the arrest of Dr Sidhar. Such a warrant would only come into effect if Dr Sidhar ever tried to re-enter New Zealand. Police have charged him with dangerous driving causing injury.


---