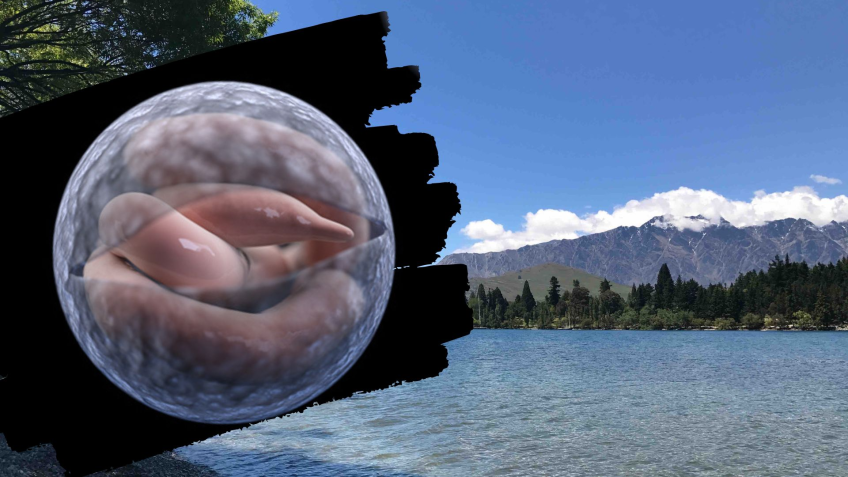 Ten more weeks of boil water notice possible as QLDC announces interim water fix
---
An interim fix to allow all Queenstowners to drink water safely straight from the tap is ten weeks away, as the Queenstown Lakes District Council announces its plan to respond to a compliance order from the new national water regulator.
The council will install temporary UV disinfection equipment at its Two Mile water treatment plant to deal to cryptosporidium risk and comply with water rules.
But district mayor Glyn Lewers is fighting to have the council's boil water notice lifted earlier as water testing continues to come back negative for cryptosporidium.
National water regulator Taumata Arowai slapped the council with a compliance order on September 20, two days after the council issued a boil water notice in response to a confirmed cryptosporidium outbreak in the town.
In a written statement this evening QLDC property and infrastructure boss Tony Avery estimates the work to provide what is only a temporary fix to meet compliance will be complete by December 8.
He says ten weeks is needed to undertake detailed design, procure and deliver the component parts, fabricate the container to house the equipment, connect it all on site, commission it and flush the network.
Meanwhile there is still no 'all-clear' for the water supply from the council's Kelvin Heights water treatment plant, which despite having the correct gear for compliance isn't operating as it should.
Last week, district mayor Glyn Lewers indicated he was hopeful households and businesses on that side of town would have early relief from the boil water notice, with the supply separated off from that of the Two Mile plant in anticipation.
Mr Avery says the council is "working hard to see normal service returned as quickly as possible" and is working with Taumata Arowai with a target to lift the boil water notice in relation to the Kelvin Heights facility before the end of the school holidays - still more than a week away.
In the statement, Mayor Lewers acknowledges he is personally frustrated with the Kelvin Heights boil water notice in particular remaining in place any longer.
At a media stand up last week, the mayor committed his council to having an action plan to address Taumata Arowai's compliance notice by today.
"I am pleased to confirm that plan is now in place and we can start to provide more clarity about what the solution looks like and when we may be able to lift the boil water notice," he says.
While the council has secured supply of the UV disinfection equipment it will install in the coming months, which will do the job as an effective barrier treatment against cryptosporidium, the gear is not of an adequate size to provide a longer-term solution for non-compliant water supplies across the district.
"This temporary solution will do what we need in the short term but larger UV reactors, which have also now been ordered, are required long term," Mr Avery says.
Once bigger units arrive, the smaller kit will be swapped out and used in Wānaka and Luggate, fast-forwarding compliance for their water supplies.
Exactly how far away these bigger units are is unknown, but the council is hopeful it will have an update on that next week.
The council did not include any costings for the gear or the work to have it installed in today's media statement.
Extensive testing of Queenstown's water supply continues to return negative results for the presence of cryptosporidium or other signs of contamination.
The mayor appears hopeful this may convince Taumata Arowai to lift the boil water notice earlier.
"Although Te Whatu Ora is reporting a steady increase in cases of cryptosporidiosis, these can all be linked back to the original outbreak," he says in today's statement.
"However, the source still has not been identified and we need to reinforce for now the need for people to adhere to the requirements of the boil water notice but increasingly the indicators point to there being no current contamination issue which is why we are pushing to lift the boil water notice in its entirety as soon as possible."
Te Whatu Ora Southern today confirmed cases of cryptosporidium infection in the community continues to rise, with the official number at 48, with a further 12 probable cases, and three under investigation.
The health authority's medical officer of health Dr Emma Sherwood says some of these are cases of secondary infection, meaning people would have got it from others they live or work with.
The authority is advising people to wash their hands with soap and water and dry thoroughly often to help stop the spread of the illness.
Read more: Queenstown businesses buying private filters as water crisis continues


---