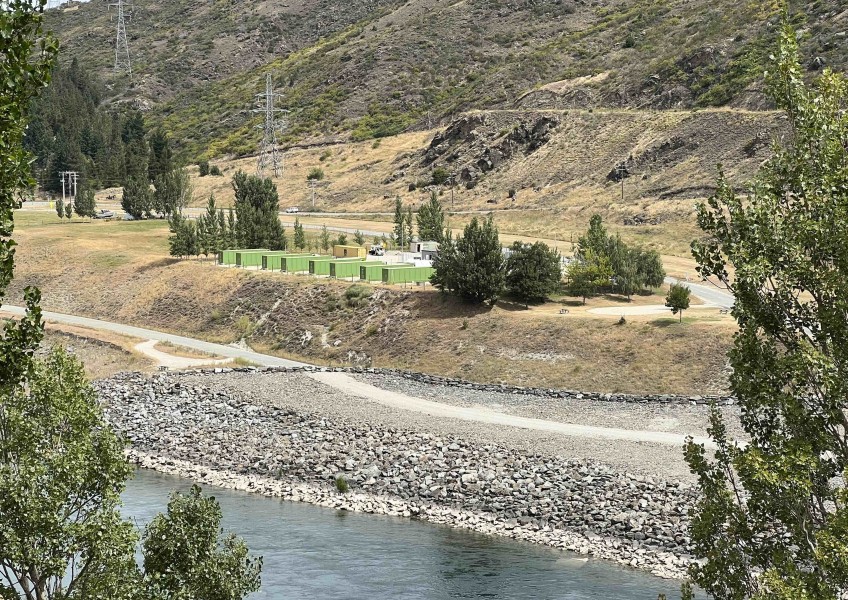 Substation safe despite data centre's uncertain future
---
While the future of a near-complete data centre at Clyde remains unknown, the substation being built to power it will be finished.
A spokesperson for Contact Energy says it's committed to working with Aurora to deliver the substation.
Prior to hearing news last week UK-based Lake Parime had gone into liquidation, Contact Energy had said the substation was just weeks away from completion - all it was waiting on was the delivery of some final parts.
The new substation was something of a sweetener for local residents as it's been promised to sure up electricity supply in the area.
Completing the substation is Contact's "first priority", the spokesperson says.
Things have moved quickly for the energy company, which found out seven days ago Lake Parime had gone bust.
In August 2021, Contact signed an agreement with the tech company to supply 10MW of electricity and lease land in the shadow of the Clyde Dam.
Last week, that contract was "terminated" with Lake Parime's administrators, the spokesperson says.
"We worked quickly to understand the impact of Lake Parime Ltd going into liquidation...Our priority was to ensure all creditors have been paid and that is the case.
"We will consider the future use of the wider site, but our first priority is to ensure the completion of the electricity substation with Aurora that will ensure future security of supply for the Clyde community."
A spokesperson for Aurora says its contract to supply the new substation is with Contact and is "unaffected".
Lake Parime was directly involved in cryptocurrency mining and planned to use some of the capacity of its data centre at Clyde for this.
It's reported the company's administrators, Interpath Advisory, have sold the business and its assets to Statar Mining Limited for an undisclosed amount.
There's sparse details available online about Statar Mining, however the UK Government's companies directory shows it was only incorporated in recent weeks.
Read more: Clyde data centre company in liquidation


---