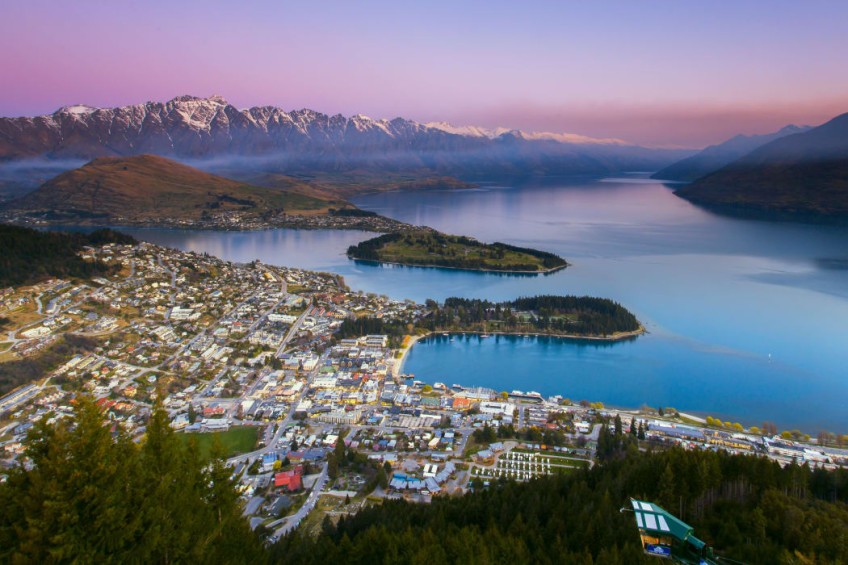 Southland MP attacks 'high-level' tourism transformation plan
---
Entirely theoretical and high-level – that's Southland MP Joseph Mooney's take on a Government action plan to address workforce issues in the tourism and hospitality sectors.
In August, Minister of Tourism Stuart Nash unveiled the draft Better Work Action Plan, part of a wider Tourism Industry Transformation Plan.
Tourism and hospitality jobs often have a reputation for offering low wages, long hours and uncertainty, the minster says, and the action plan provides a vision of how to change that perception.
But Mr Mooney says the plan's a "shining example" of what he sees as the Government's inability to prioritise the real issues facing many businesses in the Southland electorate, including Queenstown and Wānaka.
"Everywhere I go, I hear of severe staffing shortages resulting in businesses having to reduce hours, close for days at a time, and some may close for good because they can't get staff.
"The action plan is high-level and almost entirely theoretical. Some ideas proposed in the plan will have almost no impact on the current worker shortage in Southland."
However, the minister says the ideas in the plan reflect a collaboration between businesses, unions, government and local iwi – they weren't generated in Beehive offices.
The plan identifies challenges and sets out actions to overcome them, he says.
Actions in the plan include improving education training; providing more resources for business owners and operators; future-proofing the industry through technology and innovation; and developing cultural competency within the workforce.
Also on the table, a Tourism and Hospitality Accord to set employment standards.
But Mr Mooney is calling for more action now from the government to make it easier for local employers to find more workers.
It's his opinion wider industry transformation shouldn't be a priority when there's urgent challenges that need addressing and quicker potential solutions.
"New Zealand is facing its biggest worker shortage in fifty years and to make matters worse, the Government's immigration settings continue to make it harder for businesses to get staff from overseas."
There's a "global war for talent" and businesses looking to hire workers from overseas have too many "immigration hurdles", he says.
National is calling for the plan to be halted "until the current labour shortage is solved and tourists are coming back to the country at pre-Covid levels".
That will give businesses in his electorate "a fighting chance", he says.
Submissions on the draft plan are open until September 14.
A Queenstown workshop on the plan has already taken place, but over the next two weeks there's a number of online workshops open to members of the public.


---