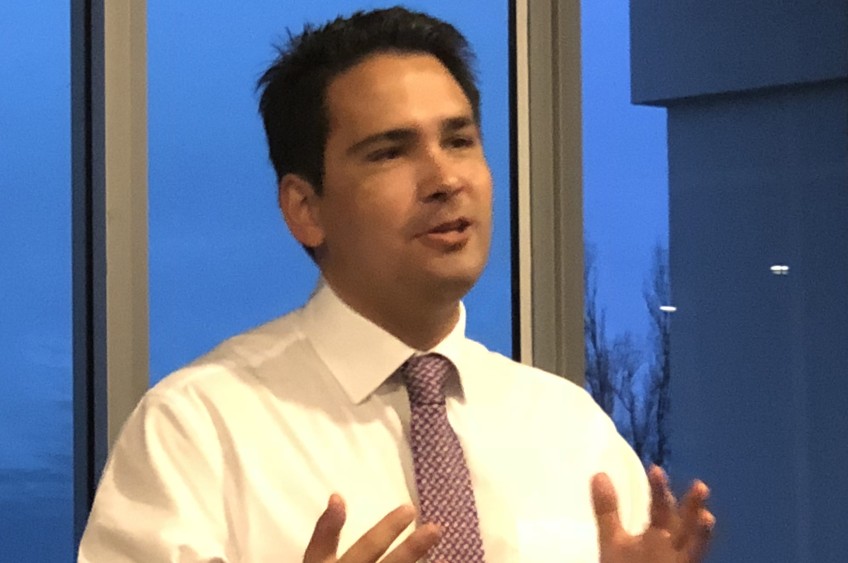 Simon Bridges pushes "more local autonomy" for Southern Lakes
---
Opposition Leader Simon Bridges wants to explore ways of giving the Southern Lakes more autonomy over taxes and how they are spent.
Speaking to a Queenstown Chamber of Commerce business breakfast, Mr Bridges said he was interested in economic models that would give the region the ability to make more decisions on how the local economy is managed.
"That way you would be looking at both sides of the equation, living with the consequences of income and expenditure." Mr Bridges likened the idea to the cantons of Switzerland where local authorities have much more say over how many aspects of the economy are managed. He said he liked to call the concept "localism."
Asked if he also would favour the use of a special economic zone to recognise Queenstown and Wanaka's special circumstances he said "I'm not going to make up policy on the spur of the moment, but certainly these are ideas that interest me."
He also used the breakfast meeting to criticise the Labour Government's recent budget and what he claimed was their lack of original ideas.
"These guys don't know what they are doing. They're awash with cash and it's easy to spend money on things like regional initiatives. Any fool can do that. But it's a good time to be a consultant in Wellington because that's who they are turning to for ideas."
In an earlier interview with Crux, Mr Bridges said that his party had changed its position on a possible Bed Tax for Queenstown and Wanaka " to pay not just for the infrastructure items like roads but also some of the softer things like a new theatre or auditorium."
Here's the full Simon Bridges interview with Crux editor Peter Newport:


---