Cromwell's last-minute voters can shop and vote
---
There's just hours left for Cromwell residents and ratepayers to have their say in a local body by-election, but it's now easier than ever to return voting papers.
In a first for the district, voters in the Cromwell Community Board by-election can return voting papers to drop-off boxes in two local supermarkets.
While it's now too late for papers to be sent via snail mail, they can be dropped off in person around town, including to orange wheelie bins that have been placed near the checkouts at the local New World and Fresh Choice supermarkets.
But they need to make it in by midday tomorrow (Friday, February 17).
Speaking earlier to Crux, the district's deputy electoral officer Deborah Beange says supermarkets are a community hub and a natural choice to place the makeshift ballot boxes to make voting easier and more accessible for everyone.
"While there is hand-wringing nationwide about the low engagement in the 2022 local elections, Central Otago District Council is making changes to do something about it," she says.
"People's lives are busy, and our voting process needs to adapt."
At last count, just shy of 27 percent of those eligible to vote in the by-election had done so - that's 1,727 people and a thousand fewer than had their say in October.
Allowing voting papers to be collected outside of council-run buildings has been allowed in other urban centres during local elections, and the council was keen to pilot the idea during this by-election.
As at other elections, voting papers can also be hand delivered to the Cromwell Library, or the council's offices in Cromwell or Alexandra.
From not having enough candidates three months ago, there's now a highly competitive by-election race for the one seat on the usually seven-strong Cromwell Community Board.
Vying for votes are Sian Simpson, Tony Haycock, David Horton, David George, Wally Sanford, Annabel Blaikie, and Huw Murray (main image left to right, top row, then bottom).
The Cromwell Community Board currently consists of three Cromwell Ward councillors – councillors Sarah Browne, Neil Gillespie (also the district's deputy mayor), and Cheryl Laws – and three other members – Mary McConnell, Anna Harrison (the community board's chair) and Bob Scott (the community board's deputy chair).
Read more:
Plenty of choice for Cromwell voters in board by-election
Seven fight it out in crowded Cromwell by-election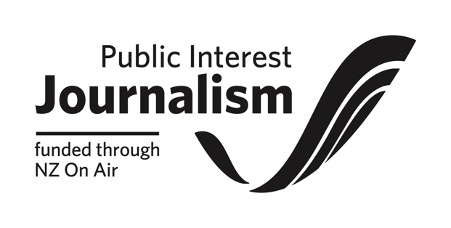 ---