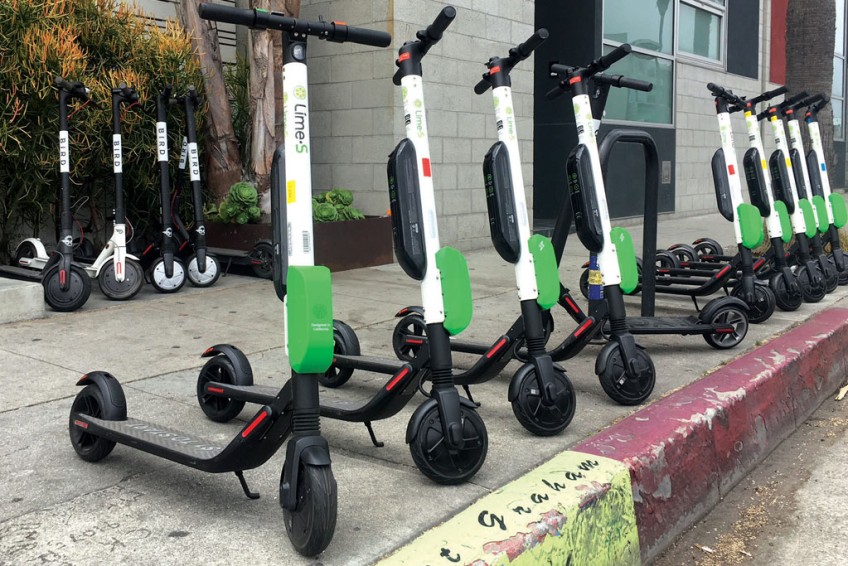 Safety fears as Lime e-scooters head to Q'town
Nov 16, 2018
---
The new Lime electric scooters at the centre of global safety concerns are coming to Queenstown and Wanaka.
The company behind the scooters has advertised for a Queenstown operations manager this weekend.
Lime is the US company at the centre of what they bill as a revolution in mobility. But just today the Washington Post has reported that Lime has issued a global recall for one of it's electric scooter models amid fears it can break apart in use.
The e-scooters are currently undergoing a three month trial in Auckland with concerns centred on safety and whether the scooters can be used on footpaths.
Today in Auckland another brand of e-scooter, Mi, was sold out when a new store opened, selling more than $250,000 worth of scooters within hours. Another 200 of the $599 scooters sold in just 30 minutes yesterday, causing the company's website to crash.
The Seek ad for Lime's new Queenstown operations manager calls for a "creative leader with a knack for problem solving" with details of the local team compromising from 4 - 20 e-bike specialists. The job ad also specifies a need to "navigate ambiguity and be comfortable with fast moving change."
And just in case any one thinks this is going to be an easy job, there's more detail. "Pure hustle. Being a start up company means that not everything will go according to plan. You should be a high energy person who is not afraid of going out into the field, willing to pull the long hours when needed. Able to work nights and weekends." No salary for the job is specified.
Here's an instructional video from the company's website.
This video, with almost 80,000 views, has been posted in the US highlighting the accident record of all makes of e-scooters, including two deaths.
Here's a link to the Seek job ad if you think this is the right role for you.


---