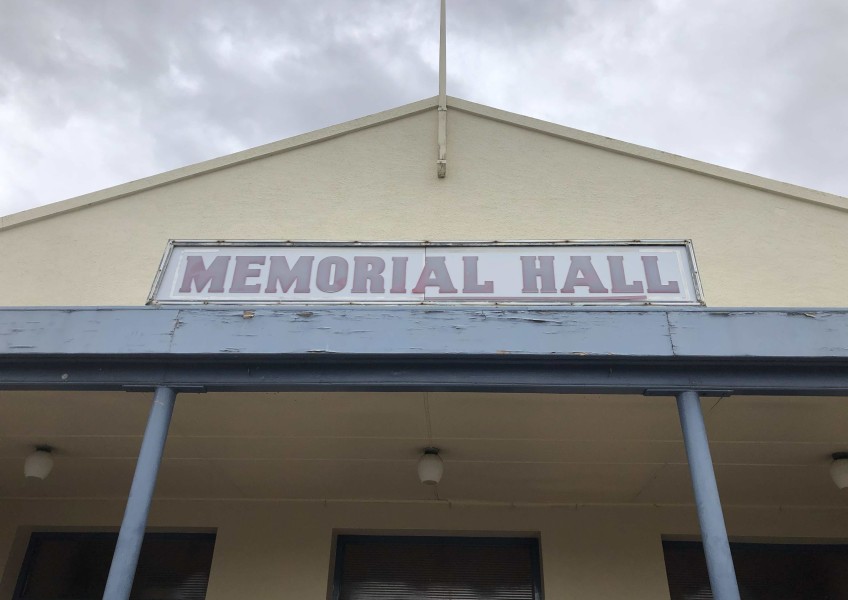 Residents to Community Board - "We can sort this out."
---
Sometimes in life we have to call it quits and declare that something just is not working. That's the case in Cromwell with the Memorial Hall and attempts by the Cromwell Community Board to sort out a solution.
A group of residents have formed a new trust - The Cromwell Cultural Centre Trust - that is designed to quite simply take the problem off the Community Board and get it done as a group of residents, albeit with some CODC funding.
Decade after decade, year after year, the problem has rolled on and on. The debate has centred on whether to refurbish the old hall or build a new one.
But more difficult than that question - refurbish or re-build - has been the failure of the local government machinery to get the job done. That's in spite of the Cromwell Community Board sitting on reserves of $14 million.
Now, instead of playing the blame game, the new residents' Trust just wants to roll up its sleeves and get the job done.
The Trust will seek a mandate from the Community Board next Tuesday (March 19) to take on the task of designing and building a fit for purpose, brand new Cultural Centre that can be at the heart of the community.
Already the Trust has strong support from Cromwell residents with 88% voting online in favour of the community hall project being led by the community and not the Community Board. Here's a link to the Connect Cromwell poll.
The Trust is deliberately keeping their vision of the new Cultural Centre flexible, but say that it needs to be bold, effective, stylish and big enough to cope with future growth.
The Cromwell Masterplan survey, run by Arrowtown consultants Rationale at a cost of around $800,000, came up with what appears to be an unclear resolution to the Memorial Hall problem:
"Creating an arts, culture and heritage hub with potential visitor accommodation (option 3) attracted the support of 57% of respondents, 29% favoured a memorial hall and functions centre (option 2), and 8% chose the memorial hall upgrade option (option 1)."
Crux spoke with two of the Trust members, Jackie Hamilton and James Dicey, about the project and the need for clear, community focussed action.


---