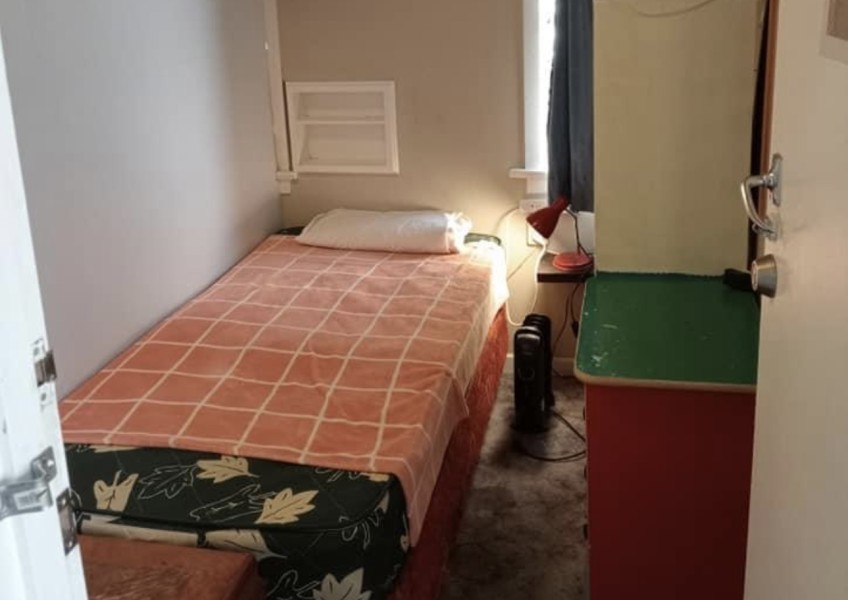 Rental rip-off or going rate?
---
There's room for a single bed and a small dresser wardrobe, just, but whether it's worthy of $230 rent, well, that's up for debate.
The single room in a shared house on Frankton Road was advertised this week on Facebook, with plenty of commentators critical of what they considered to be a steep weekly asking price.
There's no parking, but the room comes fully furnished, with WiFi and a drying room available for the renter.
But, despite the online backlash, the landlord says he received 90 messages from people keen for a viewing.
Listed only two days ago, someone's already scooped up the room, and moved in.
The landlord, who asked for his name to be omitted from this story, says he believes the asking price is reasonable, and it's all inclusive of toilet paper, rubbish bags, WiFi, furnishings, and cleaning products.
"It's the market. And, of course, we pay 8.99 percent interest at the bank at the moment."
In 2019, his mortgage rate was 2.5 percent.
He says inflation is having an impact on him, just like in the supermarkets, referencing how the price of Wattie's baked beans is now $3.95 at New World.
He doesn't think $230 is steep considering Queenstown's wages.
"I think it's not a bad price, because the wages now – a lot of people are getting between $24 and $32 an hour."
He says he hasn't done the calculations recently but reckons the average person is "getting $1,000 a week" in Queenstown, meaning the asking price is only 25 percent of weekly earnings.
But not everyone was impressed with the look of the room, and comments on the Facebook post queried whether listing a room like it was legal, but the landlord says it complies with all current regulations and is of a legal size.
The room, with one small chest of drawers and hanging spaces, doesn't have much space to store belongings. But the landlord says there is extra storage available to the tenant outside the room, as well as in the garage.
"People are trying to blame the people trying to rent the room, but they're actually solving the problem.
"One guy sent me a message and he's complaining about it's too high and I'm ripping people off."
A landlord since 1994, he says another tenant in the property has stayed in this house for three years.
He believes it's not his fault there isn't enough housing.
He reckons it's long been a problem for the town, and he's heard of snowboarders living in caves in Queenstown back in the late 1980s because there wasn't enough accommodation.
Plus, since that time, he's noticed a lot more shops, restaurants, and hotels built in the area – but not nearly enough accommodation, and no specific accommodation for workers.
He says he'd be supportive of the council building more workers accommodation.
"You know what the council has to do? They build four units, and call Harcourts. Build another four units and call Harcourts. and then build another four units and call Harcourts. But they should have done that in 1988, when there were snowboarders living in caves."
The landlord would not say how many people were living in the house, citing the privacy of his tenants as the reason.
Citizens Advice Bureau general manager Tracy Pool wasn't surprised to hear of the $230 rental for a small room.
"As much as it sounds outrageous, unfortunately it is one of those things happening."
With things as they are - limited rental supply, high mortgage rates for landlord, removal of tax deductibility - it's actually not a bad price, she says.
She's recently had a client dealing with $320 a week for a single room.
"It's a symptom of everything that's going on. And, unfortunately, we probably have been late to the party to try and stop it."
She says there's no one villain that can be blamed.
"It would be great if we had that person we could look at and say that's the problem. But we don't."
She says the Citizens Advice Bureau sits in the middle, seeing landlords come in, and renters too, to talk about their situations. On average, her team is seeing two people a day come in to talk about housing.
"I sympathise with everybody because there's no winners."
During the past few months, she's seen problems with people not on the lease of tenancy agreements, removed from Airbnbs and experiencing big rental price jumps.
"People are doing it (Airbnb) because the tenancy laws are so strict, which is not a bad thing. It's good to have healthy homes and things like that. But you don't need a healthy home, if you've got an Airbnb."
In the week since the housing protest, Ms Pool hasn't observed much action – but notes the issues are certainly being talked about.
She's encouraging those in leadership positions to shift to "Dooeys not huis" in their approach for to Queenstown's accommodation crisis, saying there are two obvious focuses for action.
There's the very real short-term issue of people without a roof over their heads coming into a freezing winter, and then there's those longer-term questions about better infrastructure needing to be put in place.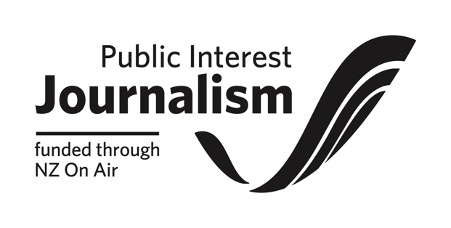 ---