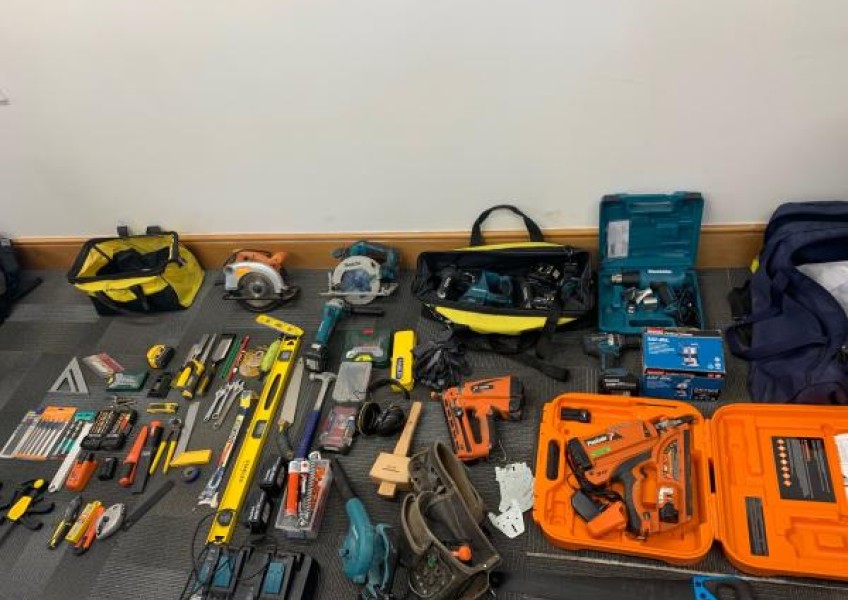 Queenstown police recover stolen tradies' tools
---
Tools of the trade will be returned to builders in Queenstown after police officers discovered a stolen stash.
In a statement, Queenstown police say they're "pleased" to have recovered a number of stolen power and building tools while executing a search warrant today.
A 30-year-old man has been arrested in relation to several burglaries across the Queenstown area, police say.
Police are now working to identify and return the items to the owner or owners.
Most of the gear was taken from building sites, and it's timely to remind tradies to secure work sites and label their gear, police say.
"Police actively investigate stolen property and endeavour to hold offenders to account but need owners to do their part to prevent theft."
The man arrested following today's search warrant is due to appear in the Queenstown District Court on Monday July 5 on charges of burglary and theft.


---