Queenstown police come to the rainbow party
---
Queenstown police have come to the rainbow party.
Last night area commander Paula Enoka helped flick the switch to light up the town's police station in Pride colours.
The Winter Pride festival kicked off on Friday, with 10 days of skiing, comedy nights, karaoke and drag shows on the event calendar.
Detective constable Alex Cully, the area's diversity liaison officer, had the idea to light up the station to show the LGBTTQI+ community in town en masse for the event that police are allies.
"We're getting such a huge amount of people from the rainbow communities coming to our town (for Winter Pride) and it's really important that they feel safe, and that they feel that the police are there to keep them safe."
Businesses around Queenstown put up flags or have staff don rainbow colours to show their support, and this year the police station is onboard with that too, she says.
In addition to the lights, which have been installed by SILO, the team behind LUMA, a rainbow-coloured police car has been driven into town and will be visible out and about on patrol during the festival.
Winter Pride director and co-owner Martin King was at the station last night to help switch the lights on.
He says having a public institution like the police do something fun and visible in support of the LGBTTQI+ community is significant.
"And, you know, not just significant for Queenstown and this region, but nationally...the police are making a statement that they really stand for inclusion and diversity.
"These public institutions, to get something like this approved it's not easy. And that means that there are people fighting for this internally, because it's important to them.
"And that's sending a message to the communities that they matter.
"It's really great – I'm kind of a bit emotional."
In recent weeks, Mr King has helped deliver a workshop at the station to help police staff as well as other workers in Queenstown to better understand how to support the rainbow community – both within their own organisations and externally.
It's part of what he calls "The Pride Pledge".
"The Pride Pledge was born out of Winter Pride, with a view that pride festivals are super important, but they come and go.
"I've got to say, I'm queer 365 days a year.
"Pride Pledge is about helping an organisation become more inclusive every single day of the year."
There's plenty of research to back his view that education and awareness helps build empathy which in turn reduces stigma and discrimination, he says.
"People realise 'Oh, so you're different, but that difference doesn't need to be scary'."
Words are powerful, and getting it right can, for some people, involve some un-learning, he says.
"There's men and women, boys and girls. There's a Mrs and a Mr."
That's all familiar, he says.
"But, actually, they and them – it's not such a big deal. We can get our heads around that.
"You might think it's actually not that important – it's only one in 100 or whatever. But actually, but still one and everyone that you do that for changes their lives."
Detective constable Cully says her role as the area's diversity liaison officer means she's a go-to person locally for police keen to get the simple things right when interacting with members of the LGBTTQI+ community.
Grappling with pronouns for someone's who's had a gender change, for example, may feel clumsy at first, but it's important to people that you address them in the way they identify with, she says.
"It's new to some of us.
"It's a tricky thing to navigate, so I help with that."
Mr King's Pride Pledge organisation is the largest of its type in the country, and he runs workshops all over.
"And it started here in Queenstown."
There's still plenty of work to do in New Zealand to better support the LGBTTQI+ community, he says.
Suicide rates among rainbow communities are high, and among gender diverse communities disproportionately high again.
"So we've got our work cut out, but, hey, we're on the journey."
One of the biggest festivals on Queenstown's calendar, Winter Pride had to be scaled back in 2020 due to Covid-19 restrictions, while last year a last-minute lockdown forced it to be cancelled.
LGBTTQI+ is an umbrella term to include lesbian, gay, bisexual, transgender, takatāpui, intersex and asexual.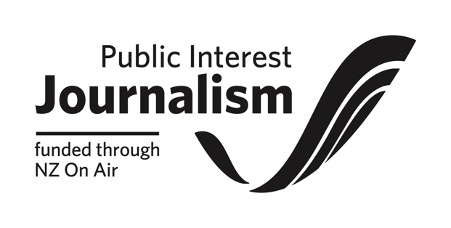 ---