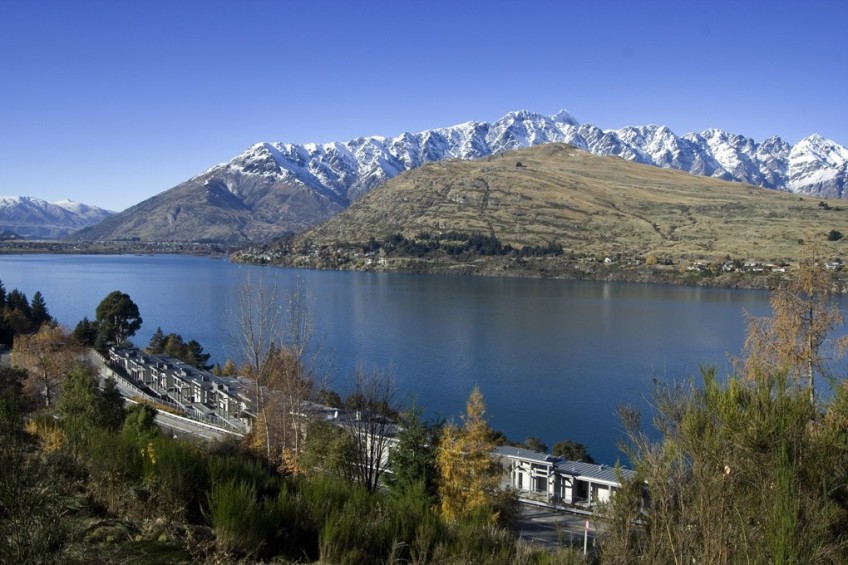 Queenstown hoteliers differ over COVID bailout
---
Two dramatically opposing viewpoints on COVID recovery for small to medium businesses have emerged from Queenstown's accommodation sector.
Last week Crux reported on tourism and hospitality businesses whose positive stories countered reports of Queenstown's imminent death, and we were then challenged by some members of the tourism industry for presenting an overly positive picture.
Queenstown hotelier and industry spokesperson Nik Kiddle is calling on the government for a tailored support package to help small to medium businesses.
"We're only asking for half a million dollars each, and it's 200 odd of us in this district. And that would include probably those in Te Anau and the West Coast, which would only cost the government a hundred million bucks," Kiddle says.
He hopes the help would come in the form of a cash grant which businesses would use to pay down debt, cover utility bills and lease obligations, as well as council rates.
However, CEO of the Rees Hotel and Luxury Apartments, Mark Rose, says it's not the government's job to bail out businesses in hard times.
"You can't be telling me that those people should be getting corporate welfare because that's not how it works.
"We all make profits in the good times and we put money aside for the more difficult times, and we've done that and I can survive another year right now," Rose says.
Rose has given up a quarter of his salary this year and is currently on two weeks leave without pay to direct that cash towards paying staff.
He's let go of more than half his staff since the start of last year, and has covered the cost of travelling home for those who aren't Kiwis.
The first two weeks of January was a "shot in the arm" for the business but since then "it's fallen away completely."
"I'm not enjoying the fact that I'm burning cash.
"But I've had 11 really good years and well, I don't think you can expect for things to just keep on going, keep on growing. And you certainly can't expect the government to throw money at a bunch of businesses."
Rose is counting on his belief that the government will open the border with Australia by the start of April, and if that doesn't happen he thinks he can keep his hotel "ticking over" for a year.
Kiddle and Rose are both grateful to the government for wage subsidies, and both agree that the Strategic Tourism Assets Protection Programme (STAPP) funding was poorly allocated.
Kiddle says many of the big tourism operators have had their bottom lines secured by the STAPP funding, and the government has deserted the "mom and pop family-owned SMEs," mainly in the accommodation and food and beverage sectors.
"The Minister of Tourism and Small Business is on course to preside over the largest collapse of lower South Island SMEs since the end of the gold rush," Kiddle says.
But Rose disagrees. He says the best thing Stuart Nash has done has been to "tell the truth" to businesses.
"That it's time to talk to your shareholders, your bank, to your funders and to your staff.
"I mean, I understand it's tough and it's a really, really horrible thing, but that's the truth.
"Why would they throw money at people like me who may not make it, because that's just a waste of money, isn't it?"
Minister Stuart Nash told Crux today that the STAPP fund supported 15 tourism operators in the Queenstown Lakes area, and they were not all large operators.
Tourism support also reaches much wider than just the STAPP fund, and is continuing to roll out, he says.
Nash pointed to the $8.5 million recently allocated to promote tourism events in the south, and the $1.7 million available to Wanaka and Queenstown tourism organisations for marketing.
The minister says he has plans to visit the south again soon to follow up with local tourism and hospitality businesses, and no decisions have yet been made for further support for the industry.


---