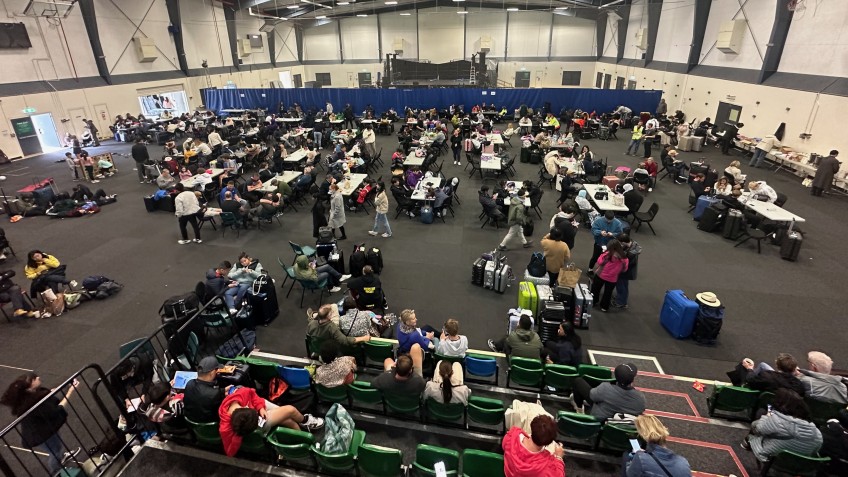 Queenstown Airport remains closed as event centre holds evacuees
---
UPDATE 2.40PM: The airport is working to reopen after being told by the Defence Force's explosive experts that it is safe to do so. For now, the public is asked to steer clear of the airport, as the police cordon remains, and wait for further updates.
Queenstown Airport remains closed as hundreds of stranded passengers hole up at the nearby Queenstown Events Centre, after authorities respond to what appears to be an explosive device, reported at the airport this morning.
The Defence Force's explosive ordnance disposal team has been called in and members of the public are being asked to stay away from the area.
Crux understands the explosive experts are travelling from Christchurch, but the exact nature of the threat they are responding to has not yet been made public.
In their latest update, police say the airport remains closed and there will be no flights in or out until the incident is resolved.
A spokesperson for the airport says approximately 250 people are being looked after at the events centre.
"Food and drinks and activities have been provided to those waiting."
They says there is a police cordon in place at Queenstown Airport and members of the public do not have access to car parks A and B or the terminal at this stage.
They are advising anyone affected by flight disruptions to contact their airline for further information and to rebook.
A passenger at the events centre told Crux they were waiting at gate four for a connecting flight to Auckland, on their way back home to China, when people started moving en masse.
They were initially confused about what was happening, saying they heard no announcement, but they followed as they thought people were boarding their flight.
Once they realised what was happening, they say they "were very worried", and now they are not sure how they will get home.
Another group of travellers, a family expecting to fly home to Sydney at lunchtime today, say they were turned around at the check-in counter and told to leave the building instead.
Meanwhile other family members were waiting an a cafe inside the terminal when they were told to evacuate by staff.
One family member says there was "not much chaos", although they were "confused what was happening", but everybody just followed everybody else outside to the carpark.
"There was no stampede."
The family is continuing to look for a way to get home to Australia - all they have been offered so far is a flight to Melbourne with a 10-hour stopover before heading to Sydney.
Another family from across the ditch says today was their second attempt at departing Queenstown, after wild weather on Monday cancelled their original return flight.
They say their children have already missed a week of school, and they have not managed to book another flight yet.
An Air New Zealand flight from Auckland landed at the airport at 8.43am, and passengers were reportedly moved through the airport to the carpark without collecting luggage.
Other flights scheduled to arrive today have been either cancelled or diverted.
Two flights left Queenstown first thing this morning.
An airport worker told Crux they think it will be hours before anyone is allowed back into the terminal, saying they didn't know if it was an unattended bag or something else that had sparked the threat.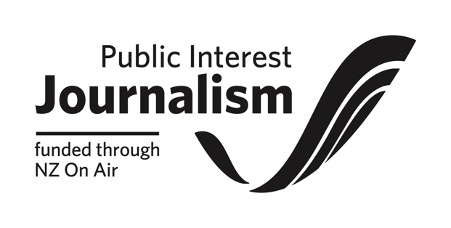 ---