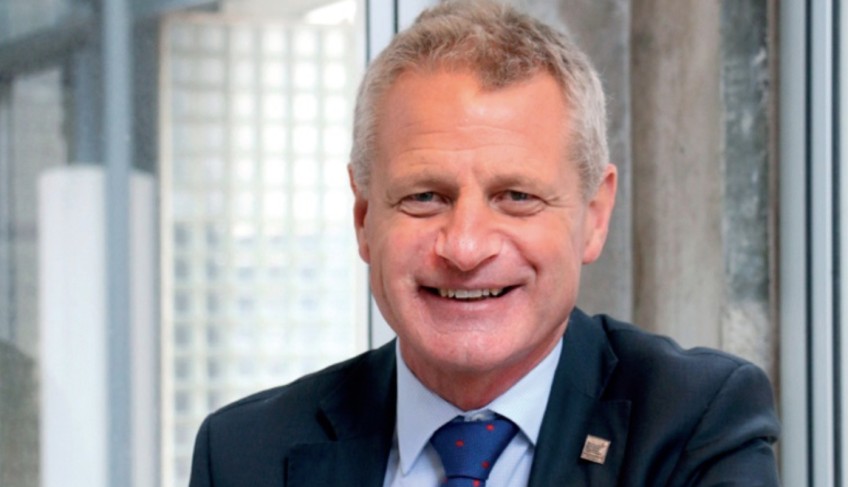 Q'town 'super-auditor' awarded $700,000 stadium contract for ZQN7
---
One of New Zealand's most trusted local government auditors has helped set up a key contract for Queenstown consultants ZQN7 Ltd.
Bruce Robertson (main image) is a Queenstown-based consultant who was previously the Assistant Auditor-General (Local Government) with the Office of the Auditor-General. Mr Robertson sits on the audit and risk committees of many of the country's largest local councils and has advised the Queenstown Lakes District Council on its procurement and risk management policies.
Procurement polices are relied on within both central and local government to avoid "jobs for mates", to give priority to local contractors and deliver both transparency and accountability to taxpayers and ratepayers.
In October 2019, at a public excluded meeting of the Taranaki Regional Council, Mr Robertson was given the task of organising a governance system for the controversial $50 million rebuild of New Plymouth's Yarrow Stadium. The Government is putting in $20 million of that cost with $30 million coming from Taranaki ratepayers.
Mr Robertson was retained by the Taranaki Regional Council to specifically put in place financial systems recommended by Auckland law firm Simpson Grierson, who made it clear that none of the existing "business as usual" procurement systems were suitable for a complex, high value construction project.
Not only was Mr Robertson put in charge of an audit and risk committee for the stadium project, (to be run by a council-owned trust – the Taranaki Stadium Trust) but he proposed that ZQN7 Ltd.'s Ruth Stokes and Jendi Paterson fill two key roles in his organisation chart – the project lead, and an independent, external governance position.
In spite of no recorded construction or major capital project experience, Ms Paterson was made the project lead, in charge of delivering the entire $50 million stadium project, with Mrs Stokes and Mr Robertson both being appointed to the oversight committee that would be in charge of project governance.
The 2019 Taranaki Regional Council meeting agreed to not only hire Mr Robertson, but Mrs Stokes and Ms Paterson as well.
To date payments made to the three individuals for the stadium project are:
Bruce Robertson $95,280 (via ZQN7)
Ruth Stokes $121,510 (via ZQN7)
Jendi Paterson $437,968 (via ZQN7 Ltd and then JALP Ltd)
In an email of November 5, 2019 the Taranaki Regional Council agreed that ZQN7 Ltd. could invoice for all three people in spite of Mr Robertson having his own personal company and a higher profile role with Wellington Consultancy The RDC Group. The email attaches a draft contract that proposes payments to ZQN7 Ltd. of $300 an hour for Mr Robertson's time, $225 an hour for Mrs Stokes' and $150 an hour for Ms Paterson's.
One of Mr Robertson's first tasks was to write a procurement framework from scratch for the stadium project.
When Crux first started making enquiries in January 2022 with the Taranaki Regional Council as to how ZQN7 Ltd. came to be hired for the stadium project we were provided with a range of documents (including the stadium procurement framework) and told:
"The procurement decision was well documented at the time to maintain accountability and transparency, including the appointments being made by a decision of Council."
Mike Nield, the director corporate services, Taranaki Regional Council. Email to Crux, April 1, 2022.
Further investigations by Crux indicate that the procurement framework for the stadium can not have existed at the time that Mr Robertson, Mrs Stokes and Ms Paterson were hired – the reason being that Mr Robertson had not yet written the document.
Crux then went back to Mr Nield pointing out that the only person who was charged with producing a procurement framework was Mr Robertson. Mr Nield then agreed that the procurement framework had not been written when the hiring decision was made.
"The appointment of Mr Robertson, Mrs Stokes and Ms Patterson predates the procurement strategy. Each of these individuals was appointed by a (public excluded) decision of the full Council."
Mike Nield, the director corporate services, Taranaki Regional Council. Email to Crux, April 12, 2022.
Further formal documents supplied to Crux show that the procurement rules of the New Plymouth District Council could not apply to the Taranaki Regional Council's stadium project and using those rules for ZQN7 Ltd. was not an option. The New Plymouth District Council agreed to transfer the stadium project to the Taranaki Regional Council after local politics and infighting resulted in an inability to deliver the stadium re-build.
When Mr Robertson did subsequently write the procurement framework for the stadium, he included a strong section that gives priority to local Taranaki suppliers and contractors:
"Local recognition – The Council recognises the innovation and resourcefulness of local companies. The procurement operations identifies that procurement planning should be fair and transparent to local suppliers to provide them with an opportunity to become an efficient and cost-effective provider."
Source: Taranaki Stadium Trust Procurement Framework.
However, the main team for the stadium rebuild appears to have subsequently come from Queenstown. Mr Ant Beale and Ms Solleil Tan of RCP Queenstown both secured senior roles on the Taranaki stadium rebuild.
Mrs Stokes has not responded to a Crux request for comment but Mr Robertson told Crux today (April 14th) that he was fully occupied with council meetings and could not meet our request for comment. Mr Robertson however referred Crux back to the Taranaki Stadium Trust regarding his involvement in the stadium project.
Mr Robertson has been used on a number of occasions by QLDC including to provide expert advice on procurement practice and risk management. Mr Robertson was also hired by QLDC to carry out the code of conduct investigation into Councillor Niki Gladding's decision to release documents to Crux relating to the planned expansion of Wanaka Airport. Another recent local project headed by Mr Robertson was the committee that recommended disestablishing the Wānaka Community Board. That recommendation was not adopted.
Last year the Office of the Auditor-General found that QLDC had failed on a wide range of counts to follow their own procurement rules in respect of hiring and paying ZQN7 Ltd.
Mrs Stokes is a senior associate of the Wellington RDC Group where Mr Robertson is an associate director. RDC carries out major consulting projects for large Government departments including Police and Transport. She is also CEO of the Queenstown Chamber of Commerce.
Mr Robertson works with the many local authorities including being an independent member of audit and risk committees for Auckland City Council, Bay of Plenty Regional Council, Environment Southland, Far North District Council, Southland District Council, Thames-Coromandel District Council and Waipa District Council.
Mr Robertson was also the external governance expert hired in 2020 to advise on resolving the worsening relationship between Invercargill mayor Tim Shadbolt and his councillors.
In 2015 Mr Robertson resigned from the Office of the Auditor-General, where he had held the Assistant Auditor-General (Local Government) role for 11 years.
ZQN7 Ltd., which to the best knowledge of Crux involves only Mrs Stokes and Ms Paterson as working consultants (one as a shareholder/director the other, an employee/contractor), was at the same time as the New Plymouth stadium project (2019/2020) working for QLDC ($600,000) as well as the Auckland City Council ($166,000), Hamilton City Council ($150,000 and $250,000), RDC Group (revenue not known) Kainga Ora (revenue not known) and KiwiBuild (revenue not known).
Ruth and Antony Stokes are the owners of ZQN7 Ltd.
Asked about these multiple projects, including the fact that Ms Paterson was the full time parks manager for the Hamilton City Council from September 2019 to June 2020 on $25,000 a month (three days in Hamilton and two days working remotely from Queenstown), Mr Nield of the Taranaki Regional Council made this statement:
"The Taranaki Stadium Trust (TST) was aware, and would expect, that ZQN7 had other work, contracts and clients. The TST was unaware of the details of ZQN7's commercial arrangements with their other clients as these are not matters of concern for the TST."
Crux also asked Mr Nield if there was a conflict of interest in Mrs Stokes being a member of the governance structure while her colleague Ms Paterson was in charge of hiring all of the contractors for the $50 million stadium re-build.
"There is clear separation of governance and operational roles. Ms Paterson is employed by the TST in an operational role as the Project Lead; she is not a member of the project governance team (referred to as PSG in documentation). The services of Project Lead are subject to a separate contract."
Crux will continue to investigate the procurement conduct of councils throughout New Zealand. Crux is also investigating how local councils, including QLDC, satisfy themselves they get value for the ratepayer money they spend on contractors and consultants.


---