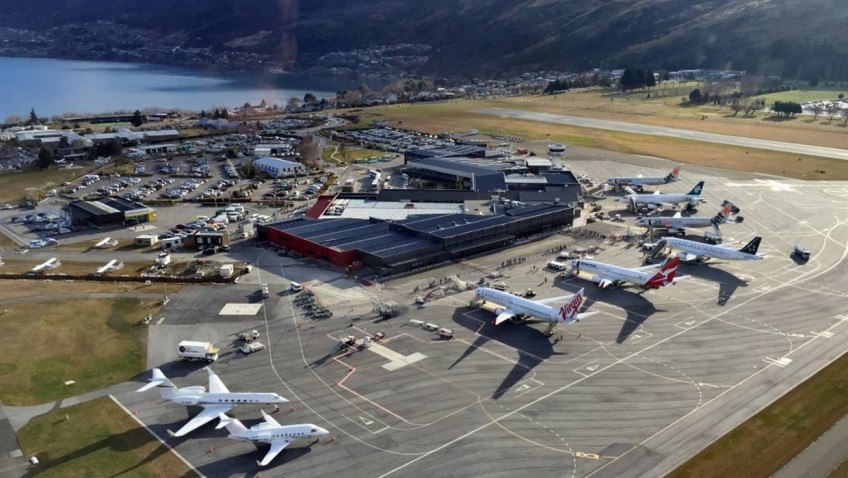 Q'town airport restrictions introduced tomorrow
Mar 24, 2020
---
The following statement is from the Queenstown Airport Corporation
Queenstown and Wanaka airports are currently operating at Alert Level 3 and will move to Alert Level 4 from 11:59pm on Wednesday 25 March, in line with the Government's announcement yesterday.

Queenstown Airport Corporation (QAC) Chief Executive Colin Keel says that the immediate focus is on essential travel - getting travellers to where they need to be over the next few days and completing the transition to Alert Level 4 operations by the Government deadline.

"The airlines at Queenstown Airport are providing essential travel so that Kiwis can get home, and overseas travellers can meet onward connections.

"Once this is completed, we will effectively be moving to utility lifeline status and operations will be restricted to transporting people for essential services, freight services and biosecurity checks," he said.

"Access to the terminal building will also be restricted. All non-essential operational staff have been working from home and will continue to do so."

With Alert Level 3 now in effect, all airport terminal operators (retailers, cafes and rental car providers) are making arrangements to close their stores down before the Government deadline. From Thursday onwards, limited food and beverage options will be available to travellers and staff via vending machines and free water stations.

At Wanaka Airport, non-essential services such as the Warbirds and Wheels Café and the museums are also in the process of closing.

Mr Keel says that QAC is working closely with airlines and agencies to gather and share the latest information regarding flights as well liaising with the Ministry of Health and the district's emergency response team on community response plans.

"The situation is moving quickly so our advice to travellers is to check with their airline directly for the latest flight updates," he said. "We'd also like to thank our airport community and travelling customers for their patience and co-operation as we transition to Alert Level 4 operations."

Traveller/Meeter & Greeter Advice:
Flight information is available on Queenstown Airport's website and schedule changes are updated daily.
Air New Zealand has shared a video with advice for its customers over the next 24 hours

Additional capacity is being made available – please visit the Air New Zealand website to make a booking
If you have travel in place that you're not planning to use, please go to the Air New Zealand website and cancel your booking. This will free up really important seats for customers who need to travel domestically in the next 24 hours.
If your travel is not immediate, check Air New Zealand travel alertsfor more information

Queenstown Airport terminal is open only to passengers with confirmed travel who are arriving to board their flight. For questions about travel, please call your airline or your consulate.
Airport cafes will be closed and limited food and beverage options will be available via vending machines.
If you are feeling unwell please don't come to the airport.
If you are dropping someone off for a flight or picking up family and friends, please do not come into the terminal - use the Public Dropoff area for drop-offs and the Public Carpark for pickups.
All passengers are requested to follow physical distancing protocols for the safety of staff and other passengers.
For the latest COVID-19 updates please visit the Government website www.covid19.govt.nz.

ENDS

Useful links:


---