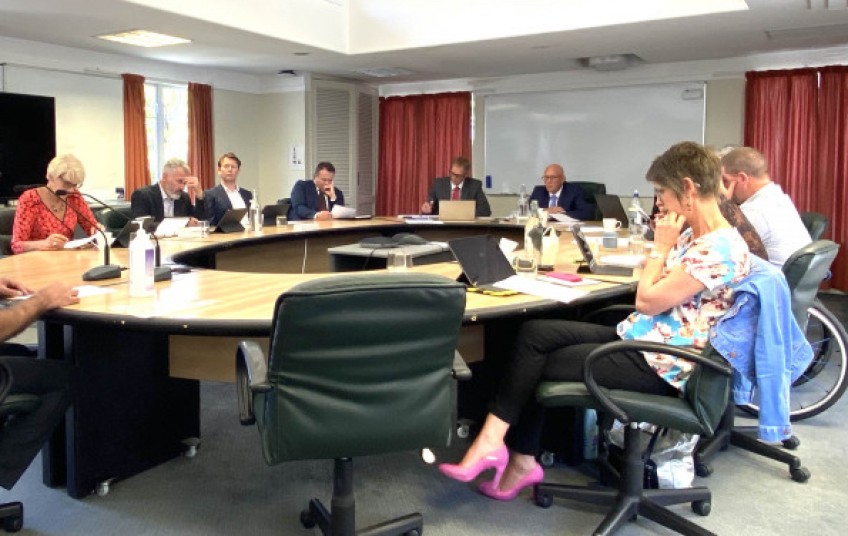 QLDC: Does the buck stop with the CEO or the councillors?
---
The issue with local councils is there is no mechanism for holding them to account, other than the ballot box.
That's the view of academic Andy Asquith, a local government scholar with a passion for good local governance.
Mr Asquith is based at the John Curtin Institute of Public Policy in Perth but before he left Kiwi shores he had a stab at winning a seat around the council table in Palmerston North – he was teaching at Massey University at the time.
"I was 47 votes shy...And when the results came out, you could hear the sigh of relief from the town hall.
"I was very much a thorn in their side."
It's fundamental to the job of being a local councillor – it's there in black and white on page 11 of the handbook elected members are supplied by the Queenstown Lakes District Council: "Participating in the appointment and performance management of the chief executive" and "scrutiny of management's performance".
But there's not a strong culture of holding people to account in New Zealand's local councils – we're even a bit uncomfortable with it, Mr Asquith says.
"If you're trying to suggest something different or question what's being done, then automatically you're seen as a threat, as dangerous, as a troublemaker."
It's a position QLDC councillor Niki Gladding is familiar with.
It feels natural for her to ask questions, but she quickly had the feeling it wasn't the 'done thing', when she first stepped into her new role at the council, she says.
While day-to-day questioning of council staff is not generally problematic, there are some lines of questioning, especially around issues where the council is deeply invested or pushing for a particular outcome, that have been "frowned upon", she says.
"To quote people: 'It doesn't help with trust within the organisation', 'We need to just trust the staff'."
It's been suggested to her that asking too many questions may breach the Code of Conduct - it was flagged to the chief executive to investigate - she says.
"The whole 'holding management to account' part of the governance role, it's not valued, it's actually discouraged."
It's not just a vague culture thing, either - there's also some structural impediments to holding power to account. At the QLDC, for example, the chief executive's performance review committee is limited to Mayor Jim Boult and just two other elected members.
The role of Local Government New Zealand
She thinks back to her induction, run by Local Government New Zealand.
"There's no training emphasising the importance of that part of the job and the different ways to go about driving accountability and transparency. That's missing.
"The induction was all about maintaining good relationships.
"That's the flavour that the LGNZ training gives.
Local Government New Zealand is a membership organisation, and a big part of its role is providing ongoing support and education for elected members, a spokesperson says.

"Throughout this work we highlight the fact that accountability for the performance of a local authority sits fully with the members of the governing body.
"A council can't function well without a good working relationship between the chief executive and councillors.
"However, there is no contradiction between a good working relationship and holding an employee to account."
That sort of juggle requires some fairly hefty people-management skills, and how many councillors are actually equipped for the job and how well does the New Zealand system help them get there if they're not?
But councillor Gladding says it takes more than great people skills to hold management to account.
"You need to first find and get to the bottom of poor process or behaviour. If certain things are being kept from elected members you need to have a sense of where to 'dig' and the will to do it."
"It's difficult. Management will produce legal opinions that support its position. Management controls the information that councillors receive so it can 'manage' governance, if it's that way inclined.
"Going public wit concerns is almost impossible when commercial dealings are involved, but raising concerns internally usually sees them minimised.
"There's no training in how to do the job withing a protective corporate culture."
Councillor Niamh Shaw agrees, saying while, in theory, it's the responsibility of councillors to hold the chief executive to account, in practice, this is "extremely difficult".
Like councillor Gladding, she prefaces her comments by saying the vast majority of council staff are committed and hard-working.
"My experience as a councillor is that, on many occasions, the offer of feedback by elected members or queries regarding process or project delivery is defensively countered by management implying that councillors are negatively commenting on employees.
"This has sometimes had the effect of pitting elected members against staff, and it also tends to effectively shut down communication."
Council workshops as a forum for working through issues can be problematic, also, she says.
"Since there are no minutes or actions generated from council workshops, any feedback from elected members tends to fall into the black hole of accountability."
Mr Asquith agrees with councillor Gladding that Local Government New Zealand doesn't do enough to equip elected representatives with the required know-how to do the job they're meant to in a strong local democracy.
"In local government, councillors learn their stuff from former councillors, who learnt it from former councillors too…So you just perpetuate the same old, same old and then when someone does get elected that does start to ask questions or speak out, there's often punitive measures."
The problem with running a council like a business
In Mr Asquith's opinion, a council chief executive has become one of the most powerful people in the New Zealand model of local governance.
And when someone in the role runs the organisation as they would a commercial entity, that's another obstacle to councillors being able to effectively hold a council accountable, he says.
It's not all chief executives – some seem to "get local government" - but it's a fair chunk of them, Mr Asquith says.
"The ones that get local government will provide councillors with a whole raft of tools…But then you have councils where councillors are seen as children, that should be kept quiet in a dark room.
"The last thing you want is councillors that will ask questions and try and hold people to account.
"This whole managerial outlook and style diminishes the role of councillors."
In addition, in some cases, a relationship can develop between a chief executive and a mayor that is also unhealthy for local democracy, he says.
"A chief executive will tell a mayor: 'Don't get yourself involved in all the nitty gritty, just delegate to me, so you can concentrate on kissing babies and opening fetes and doing all the stuff that will get you re-elected.
"A chief executive has to be really stupid not to get their contract renewed."
What about the Department of Internal Affairs, the Office of the Auditor General, the Local Government Commission?
Councillor Shaw says not long after she was elected to council, she referred questions regarding the council's governance of the Queenstown Airport to the Auditor General, for example.
"My impression is the Office of the Auditor General is reluctant to get involved unless there is a demonstrably huge transgression."
Councillor Gladding says its vital the people elected to sit around the council table are willing and able to hold people to account.
"Because no one else does it. The Serious Fraud Office should, the Auditor General should, the Ombudsman should.
"But their responses feel weak - they will remedy things or make comment, but there are never any real consequences, there's no deterrent."
Like councillor Shaw, she's referred issues to external organisations, and been left feeling underwhelmed by the response.
It's the Department of Internal Affairs job to administer local government legislation, and it's one of the organisations best placed to address questions about potential consequences for performance issues within local councils.
Under local government legislation, councils are accountable to their communities - rather than government ministers or departments – for their actions and decisions, a spokesperson says.
"It's not unusual for councils to experience problems in the governance and management of their community.
"Councils must be responsible for resolving their own problems.
"Elections are the primary mechanism for communities to express satisfaction or dissatisfaction with elected representatives and their council's performance."
However, several government departments and independent public organisations do have powers to investigate or intervene in the activities of local government via their governing legislation
| | |
| --- | --- |
| Organisation | Mandate |
| Department of Internal Affairs | Ministerial powers to intervene under the Local Government Act 2002 |
| Ministry for the Environment | Ministerial powers to intervene under the Resource Management Act 1991 |
| Ministry of Business, Innovation and Employment | Ministerial powers to intervene under the Building Act 2004. |
| Office of the Auditor General | Alongside the Auditor-General's primary function of carrying out annual audits, the office has the power to inquire in detail into issues of concern, and decide if prosecution is warranted. |
| Ombudsman | Powers to investigate complaints about councils and make recommendations. |
(Image: Department of Internal Affairs).
But, the intervention powers described in legislation set a high threshold for intervention to be considered, the DIA spokesperson says.
"This is to preserve local authorities' primary accountability to their ratepayers and communities.
"When particular problems arise in councils, organisations will work with the council to understand the nature and extent of the problem.
"They may ask for information on how the council is managing an issue and provide support where necessary."
One such organisation is the Office of the Auditor General - whom councillors Gladding and Shaw, and Crux, have approached with concerns on separate occasions.
In short, the OAG says its role is mostly to report findings to help others hold the public sector – including local government – to account.
"We don't have a punitive role – we cannot prosecute or put sanctions on councils. Rather, our role is to report what we find, through our various pieces of work, to help others hold councils to account," a spokesperson says.
After the 2019 local elections, the OAG published the Councillors' guide to the Auditor-General.
It sets out its role in local government, packaged specifically for elected members.
It also sets out what it cannot do.
"Our job is to ensure that councils are accountable to, and subject to the scrutiny of, local communities. We also aim to improve trust in government, including local government, and to promote value in spending," the guide's introduction says.
"We mainly do this by carrying out annual audits of councils and the organisations that councils control. Our interest is in providing the independent assurance that communities need about whether councils are operating as they planned to, and properly accounting for their use of public money."
Then there's the Local Government Commission.
It deals with things like changes to the number of elected councillors or ward boundaries, or the amalgamation of councils.
The commission does have a role in promoting good practice but this generally involves dealing with sector wide issues rather than specific failures by a council, a spokesperson says.
"The commission is not responsible for policing councils or stepping in when things go wrong."
Local elections matter, but do locals care?
Corruption happens in New Zealand – it's just further from the picture most people have of a suitcase full of money, handed over to someone in power, so you get what you want, Mr Asquith says.
"In places like Australia and New Zealand it's much more subtle. It's things like mate's rates and lobbying, things done sort of on the side, and there's really no attempt to clamp down on that."
The mechanisms for reviews and audits that do exist are often managed by a select group of individuals, who may have worked or contracted for the organisations they are charged with scrutinising.
"It's pretty much a closed shop."
If the ballot box is the only real mechanism for holding a council to account, then local elections matter.
Yet voter turn-out tells you Joe Public isn't that enamoured with the vital role they have to play in good governance.
Just as problematic, the lack of highly-qualified individuals putting themselves forward for election.
"No one gives a stuff," Mr Asquith says.
"The current situation is what you get for 30 years of no one caring about local government.
"The whole system needs a rocket up its backside but, unfortunately, it's not going to get it."
Read more:
The true and very serious story of what just happened
Mayoralty runners respond to QLDC's crisis of truth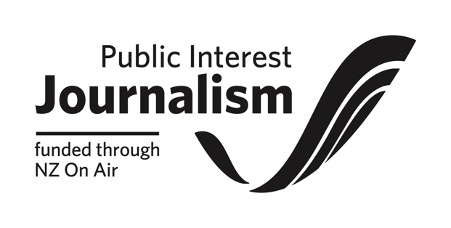 ---