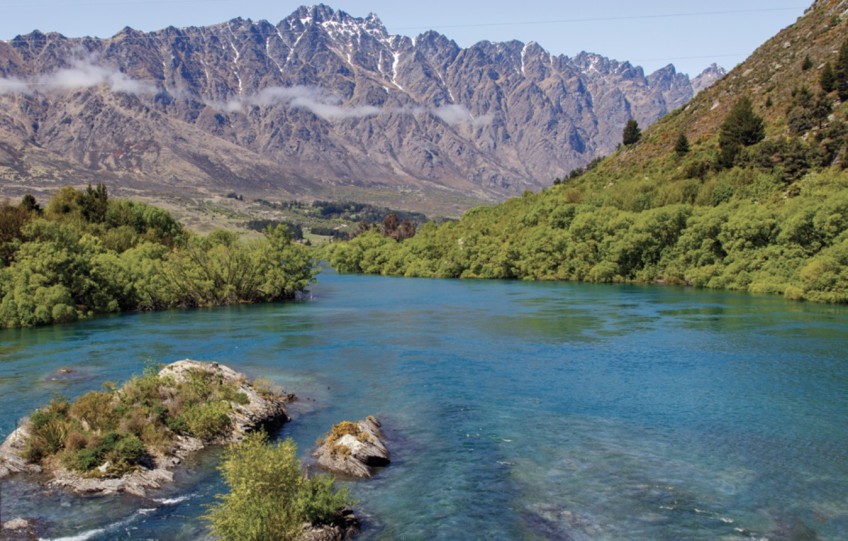 QLDC silent on $361,000 spend for wastewater procurement consultant
---
At a time when ratepayers are waiting for the outcome of QLDC CEO Mike Theelen's investigation into whether the council broke its own rules in spending $630,000 on two former staff members (via ZQN7 Ltd) another big payment has been revealed from QLDC official documents.
A consulting company, ArcBlue was paid $361,197 between July 2018 and June 2019 for providing advice on – procurement. This was at the same time that the council hired its own full time Procurement Manager, Geoff Mayman.
It is likely that the advice on procurement is linked to QLDC's three waters construction project (stormwater, wastewater and drinking water) but it seems a very high amount just for advice on how to procure the contractors to actually carry out this work.
Crux asked QLDC about ArcBlue on January 25th this year and received an immediate response from council's media and PR man Jack Barlow, saying he was looking into the question for us. Our questions included how the procurement consultants were procured – who signed it off? We also asked what was the nature of the work carried out.
Three days later, after receiving no reply, we sent a reminder to Barlow, asking for an immediate response. Barlow then replied saying he was still chasing details but that information about the project was on the central Government tender platform known as GETS, in June 2018.
Details of that tender notice, linked to the 3 waters project, are here – and refer to the 3 waters procurement work being alongside an existing QLDC procurement consultant (unidentified.) The job was summarised as follows:
Procurement Advisor to collaborate with (existing) Contracted Consultant.
Implementation of Procurement Services
Establishment of panels

There is no refence to ArcBlue winning the contract on GETS that Crux can find but the tender notice does say the tender "has been completed."
QLDC's Jack Barlow then contacted Crux again on January 28th saying that due to staff availability issues he could not get any answers to us re ArcBlue until "early next week (w/c Feb 1)."
Today, February 3, we received an email from QLDC's Governance and Official Information Advisor to the Chief Executive, Poonam Sethi, saying that our questions re ArcBlue were being treated as an LGOIMA matter (official information) giving QLDC another 20 working days to respond.
QLDC has already delayed the response to separate Crux questions about former council managers being paid as external consultants – questions that were lodged under LGOIMA in early December 2020. We now expect a response to those questions by February 18th.
From public records AcrBlue is an Australian company specialising in procurement advice with ArcBlue Consulting (NZ) Ltd being based at the office of a small accounting firm in Otaki on the Kapiti Coast north of Wellington.
It is still not clear why QLDC could not provide answers to our basic questions on ArcBlue on January 25th.
We will have full coverage of QLDC's ZQN7 procurement investigation results expected Thursday Feb 4 or Friday Feb 5.

---