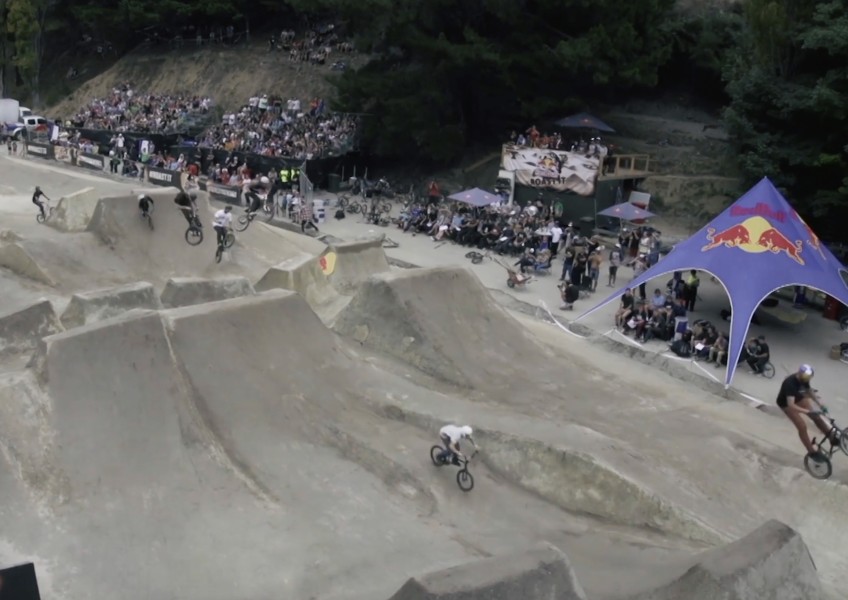 QLDC reveals details of bike park rescue by Rod Drury
---
It's been two months since Rod Drury posted video of himself and Mayor Jim Boult sealing the deal to save the Gorge Road bike park. Council's plans to demolish the bike park earlier this year, to store construction materials, produced a storm of community protest. Crux documented the issue with a Southern Lens documentary that was seen by over 40,000 people.
The assumption was that Mr Drury had purchased the land to saved the bike park, but now QLDC has told Crux that the deal, originally planned to take only "weeks", involves re-establishing a lease for the Queenstown Mountain Bike Club over the land.
"We are not in any discussion over, or contemplating, sale of this land. Any proposal to do so would require a public process." QLDC has told Crux.
QLDC then provided more detail. "We have raised taking a more integrated approach to the various bike-related leases in place around Queenstown and will be developing this idea further with interested parties in the coming months."
The man who led the campaign to save Gorge Road bike park, Nathan Greenwood, says he's pleased with the way things are heading. "We are now looking at something like a 30 year lease for the various bike park areas around Queenstown instead of two years. We could not plan or do anything meaningful with a two year lease."
"Rod Drury has really made a big difference in our talks with the council. His funding has bridged a number of challenging gaps in the negotiation process and allowed this deal structure to move forwards."
Greenwood says the challenge is now to get a full planning and development process in place for mountain biking in Queenstown. "Council are now realising that our sport and our recreational activities bring millions of dollars of sustainable tourism to the district. We need to be protected and supported so that economic contribution can continue and grow."
If you missed our doco on the Gorge Road bike park, here it is:


---