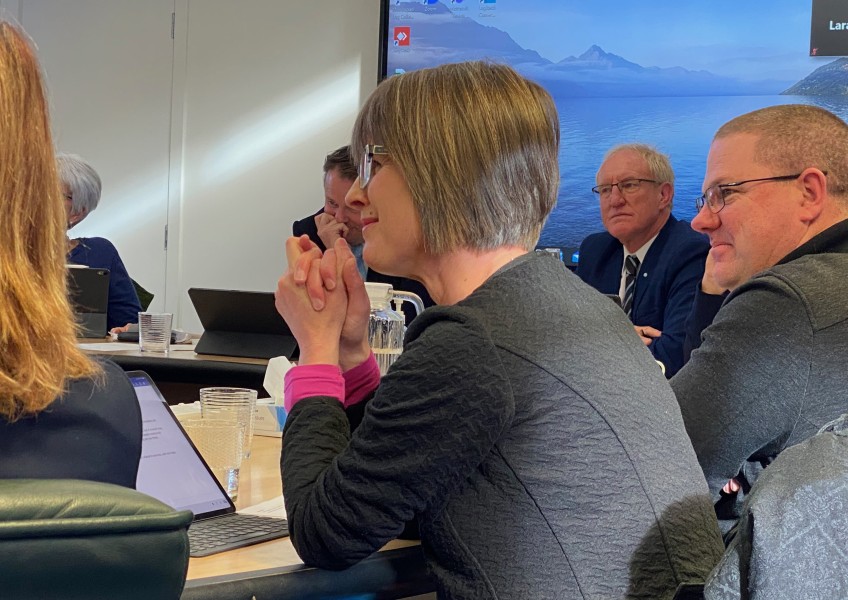 QLDC denies censorship of councillor's email
---
Senior managers at QLDC are telling Crux that their refusal to reveal a Councillor's email that was critical of them is not censorship.
Councillor Niamh Shaw of Wanaka emailed QLDC's Chief Executive Mike Theelen in February last year calling for an independent, external audit of the multi-million dollar procurement crisis revealed by Crux.
However, in an official information response to Crux in March 2022 Councillor Shaw's email was fully redacted. Councillor Shaw then contacted Crux saying she wanted the email made public, adding:
"My view is that the community has lost trust in QLDC because we are not being fully transparent about these situations.
"If we make mistakes or do things wrong, then we need to own up to that.
"I have formally asked that my email be made available to Crux – in its entirety."
Mike Theelen and his executive leadership team has since refused to release the email under a clause of the Local Government Official Information and Meetings Act (LGOIMA) that is designed to allow council staff in particular to have "free and frank" discussions without fear of those discussions being subsequently published by news media. This is in spite of Councillor Shaw specifically asking for her email to be made public.
As a result Crux will be making a formal complaint to the Ombudsman's Office, seeking a review of the QLDC decision.
Councillor Shaw told Crux today that she felt that although the email should be released, it did not add to statements that she had already made publicly about procurement breaches, adding:
"With regard to transparency generally: I am not a lawyer, nor intimately acquainted with the specifics of the LGOIMA.
"However, it is my personal opinion that QLDC could usefully consider how it could be more transparent in its communications with the public, and its application of the provisions of LGOIMA particularly with regard to the preservation of subjects' "free and frank expression of opinion".
In a statement to Crux, QLDC stood by their decision to withhold Councillor Shaw's email:
"We take serious issue with your suggestion that this amounts to censorship. The content of the email in question has been legitimately withheld under the Local Government Official Information and Meetings Act 1987 for the reasons of enabling and maintaining free and frank expression of advice and opinion to and between elected members and council officers.
"We respect Councillor Shaw's personal view on this but Council's decisions to withhold or release information are made from a position of neutrality in accordance with the Act and guidance from the Office of the Ombudsman."


---