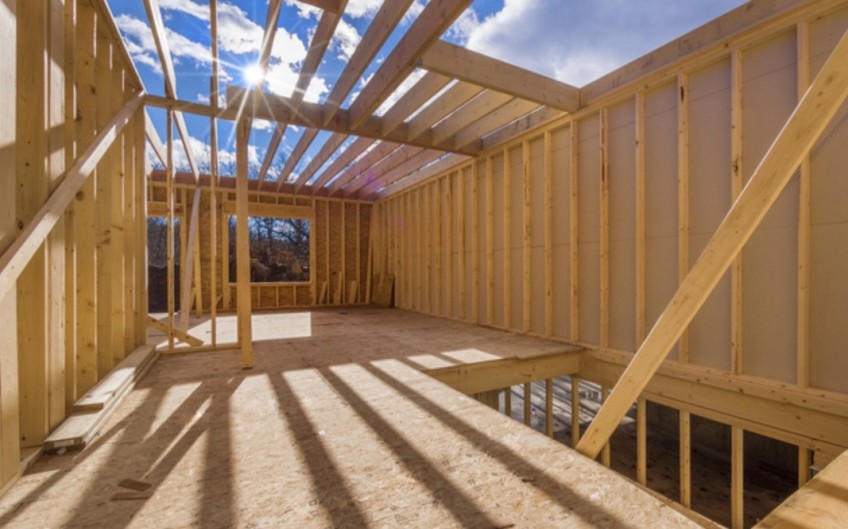 QLDC building manager hands $780,000 contract to staff member
---
(Read Update: Wilkinson defends QLDC contract.)
Queenstown Lakes District Council building services manager Chris English handed colleague Jason Wilkinson a contract in February 2018 that had totalled $789,640 by November 2021. The contract is still running.
Mr Wilkinson was working as a team leader in the council's building services section when he negotiated a deal with Mr English to resign from QLDC on February 16, 2018, and then start work as an external contractor three days later (February 19).
There was no bid, tender or approval process involved, according to QLDC emails released to Crux under Official Information legislation. (Editor: Crux has subsequently learnt from Mr Wilkinson that he did go through a procurement process 2 years later.)
Emails also show the council did not carry out a cost-benefit analysis to look at the potential for saving money by keeping the work in house.
QLDC has told Crux that around 50% of their building inspection work is now outsourced with only 50% being undertaken by QLDC staff, due to difficulty in hiring suitably qualified people.
The council says this mix allows QLDC to maintain the various performance parameters required for building permit accreditation.
The contract with QLDC allowed Mr Wilkinson to continue using a QLDC vehicle as well as other resources needed for the job. There is no suggestion that Mr Wilkinson did anything wrong or illegal in negotiating his transition from employee to contractor.
Mr English told Mr Wilkinson in an email dated January 11, 2018, that a letter of resignation would need to accompany the new contract as "Jason, we can't have you on two payrolls!"
QLDC has told Crux that no procurement rules came into play as the need for building inspectors was desperate and Mr English wanted to keep the services of Mr Wilkinson.
However, Crux understands procurement rules, which according to the Office of the Auditor General in 2021 were widely ignored by QLDC and lacked proper records, still apply - no matter how urgent the issuing of a significant contract.
The English-Wilkinson contract came only weeks before QLDC hired Ruth Stokes via her company ZQN7 Ltd, which went on to be paid more than $600,000 for the review of council bylaws.
Wilkinson is not returning our calls
Crux has left messages with Mr Wilkinson, but he has not returned our calls either late in 2021 or this week.
He formed his own business, Regulatory Compliance Services Ltd (RCS), on January 25, 2018, only a couple of weeks before QLDC signed the new contract. QLDC financial records show contract payments to Jason Wilkinson TA (trading as) Regulatory Compliance Services.
Emails released to Crux show that QLDC had agreed to provide Jason Wilkinson, via his new company, with "...work from day one. We want to make sure we fulfil our commitment to you."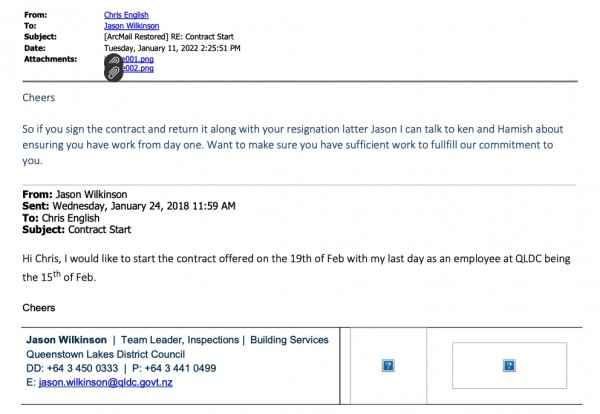 QLDC has consistently said it is too difficult for them to answer questions from Crux as to how many former QLDC staff are now working on consultant contracts – but RCS was picked up by Crux from a list of more than 400 contractors as being a new company with no trading prior to QLDC revenue.
An eagle-eyed Crux reader then identified Jason Wilkinson as a former council staff member.
The money paid to RCS is detailed in the QLDC list of contractors supplied to Crux under Official Information legislation in November 2021:
| | |
| --- | --- |
| Jason Wilkinson trading as RCS | |
| Payments from QLDC | |
| | |
| 2018/2019 | $236,777 |
| 2019/2020 | $233,128 |
| 2020/2021 | $257,049 |
| 2021/2022 (part year to date) | $62,687 |
| | |
| Total at November 2021 | $789,640 |
What Next?
The Office of the Auditor General (OAG) last year found that QLDC was not following its own financial procurement rules and failing to keep proper records. This followed a year-long Crux investigation into ZQN7 Ltd.
The OAG agreed, however, with the QLDC internal enquiry that found none of the multiple breaches, involving approximately 300 transactions a month, were deliberate.
Crux is in ongoing talks with the Office of the Ombudsman to explore what consequences should follow if QLDC is found to have deliberately broken their own financial rules over an extended period.

---