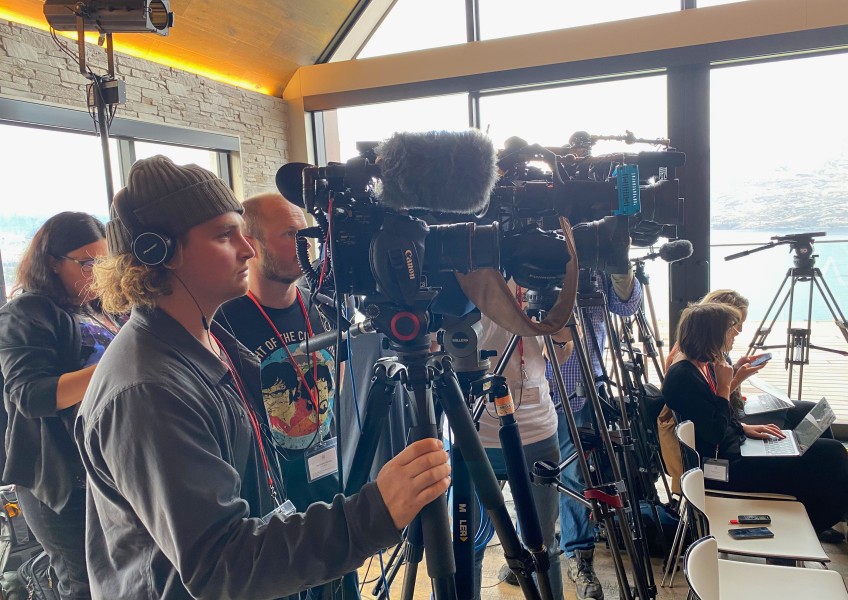 QLDC appoints non-journalist into news media role
---
QLDC has announced that they have appointed a non-journalist from their own staff to the role of Media and Channels Advisor.
The job was advertised nationally last month following the departure for family reasons of previous QLDC media spokesperson Jack Barlow.
Mr Barlow has a graduate diploma in journalism from Massey University and had worked as a reporter for a variety of news organisations, including Stuff, the Guardian, the New York Times and the NZ Herald.
Previously the role was held by Michele Poole who also had a strong background in journalism.
Sam White will become the council's new media spokesperson from July 19 after applying for the job via the QLDC's national advertising campaign on Seek. Mr White is originally from northern England and arrived in Wanaka in 2009. He has held a number of local marketing and PR/comms jobs since then, joining QLDC in March 2017 as a comms/PR person.
Senior council and Government media jobs have traditionally been held by former journalists due to their experience of, and relationships with, the news media.
This is the purpose of the QLDC media role as stated in their job ad.
"The Media & Channels Advisor will develop and play an important role in managing QLDC's relationship with local and national media. They will ensure that all media releases, interactions and responses are timely, effective, respond to the information needs of the local community, and adhere to all relevant QLDC Communications, Media and Social Media Policies.
"Ensuring that the community receives accurate, balanced and factual information, as well as enhancing the organisation's reputation, is a key priority for this role.
"Maintaining relationships with media suppliers and advertising agencies is an important aspect of this role to ensure that QLDC is securing the best return on investment. This role will work with the Communications team to organise advertising and communications campaign schedules that deliver effective reach within challenging budgets and coordinate content for a range of channels."
QLDC recently appointed a former senior police officer to head their Official Information and Governance role.


---