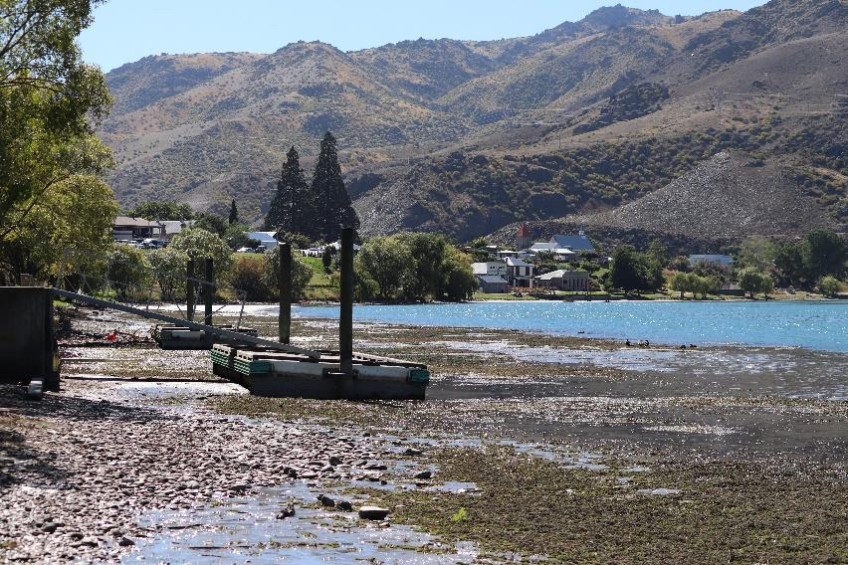 Public asked to vote on priorities for Lake Dunstan
---
Fresh water dolphins, commercialisation of the lake, invasive weeds and growing islands of silt –locals of Lake Dunstan – young and old - have pooled a myriad of aspirations and concerns about the lake as a community plan on its future starts to take shape.
Now, an online voting platform has been launched to determine which of the many Lake Dunstan issues and potential outcomes have the most support by the most people, so the community's priorities for action can be nice and clear for decision makers.
Over the last few months, Shaping our Future (an independent community visioning organisation) has built on the previous work of the Lake Dunstan Charitable Trust to capture the key issues, the things the community value and what the community would like to see in the future for Lake Dunstan and its edges.
It's now asking people to use an online platform to vote for their personal priorities.
Shaping our Future coordinator John Glover says it's not possible to address every issue at once, so it's important to focus on what will have the greatest impact and the greatest support across the local community.
It's a tough ask, and one that's complicated by the number of authorities and other stakeholders that have jurisdiction over, or management of, aspects of the lake, he says.
"How do you rank the need to provide functional boat ramps against the need to have a lead body that takes overall responsibility for everything or planning policies that represent the community views on topics like waterparks and houseboats?
"In gathering and reviewing all the community issues and aspirations it's clear that the fragmented and uncoordinated roles of the different decision-making agencies is a significant barrier to progress, so perhaps that should be a priority to address in itself."
Megan Phillips of the Lake Dunstan Charitable Trust says lake users young and old have been involved with the brainstorming to date, and now it's time to hear what issues and ideas they think are the most important to get to first.
"We want to get to them all, but we hopefully want to push the ones that will make the most impact, then go down the list from there.
"And we don't want to make any assumptions on which ones are a top priority."
The resulting community vision will be a "powerful document" when it comes to how the lake is used and managed, she says.
"We know plenty of people are frustrated by the Kawarau Arm, for example, but we don't have proof.
"This allows us to be able to question things, to push for things."
Voting is now live here and will run to the end of the first week of June.
"It's great to be able to use new engagement methods to help overcome the barriers presented by covid and also allow for people to contribute at a time that suits them," Mr Glover says.
Shaping our Future and the Lake Dunstan Charitable Trust are encouraging as many people as possible to hop online and vote and thanks to support from local businesses have a great collection of prizes to be won by those who register.
Main image (Supplied): The pontoons at Butchers Drive boat ramp near Cromwell's heritage precinct are largely redundant as silt build ups in the lake's Kawarau Arm.
Read more: Cromwellians invited to guide Lake Dunstan's future and Cromwell: The town that was sold a lake

---