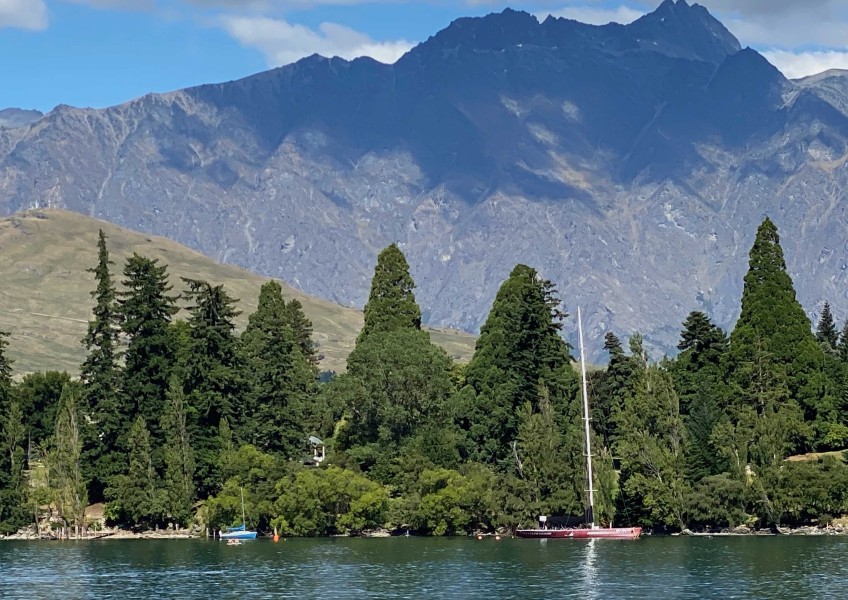 Property developer abandons America's Cup yacht - council pays
---
Flamboyant property developer Geoff Hunt has abandoned the historic America's Cup yacht NZL14 in Queenstown Bay leaving QLDC to pay for the mooring fees. Mr Hunt has told Crux that he is currently having "cash flow issues" and hopes to recover soon and set up a Youth Trust to rescue the historic yacht.
Mr Hunt acquired the historic NZL14 in a barter deal for software shares that he says were worth around $300,000 at the time, but says now that the yacht needs at least $100,000 worth of work. Some local sources estimate the necessary work to be closer to $250,000.
QLDC won't confirm exactly how much is owed in mooring fees saying only "We are currently in discussions with the owner and will not be commenting further at this time."
Mr Hunt told Crux that he was looking for someone well motivated and local to take over the yacht and hopefully help organise a Youth Trust to use the vessel for training and educational purposes.
"I work in property development and the money tends to come and go in cycles" Mr Hunt told Crux, explaining that he was currently too short on cash to cover NZL14's mooring and repair costs.
If anyone is interested, Crux is able to make a connection with Mr Hunt - contact [email protected]


---