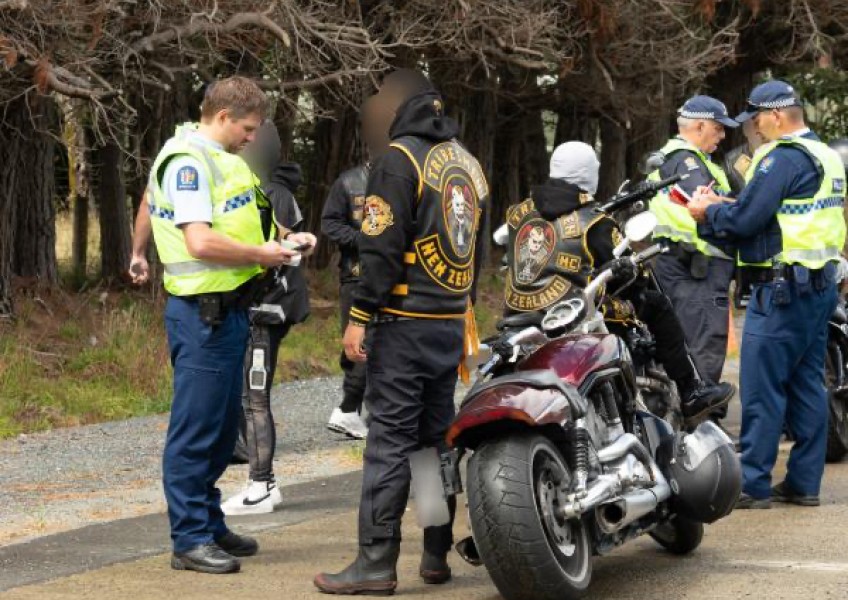 Police arrest Tribesman gang members on ride south
---
Motorbikes have been impounded, licences suspended, and arrests made as police target Tribesmen gang members across the South Island.
Yesterday local police were tracking members of the gang as they rode through Queenstown, Cromwell and Wānaka, part of a wider surveillance operation that began in Wellington and the upper South Island last week.
Relieving Assistant Commissioner Investigations Paul Basham says the gang members, who come from different parts of the North Island, are travelling in convoy towards the Burt Munro Challenge in Invercargill.
They've been tracked as they've made their way down to Canterbury and into the Southland and Otago-Lakes regions, he says.
The arrests relate to drug and driving offences.
"Our officers across the South Island worked together, sharing intelligence ensuring that those gang members could see loud and clear that we won't tolerate unruly and dangerous behaviour on our roads.
Police will continue to step up enforcement and disruption of unlawful gang activity across the country, and members of the public can expect to see more search warrants being carried out and more arrests being made for identifiable offences.
"Our message is very clear to gang members and their associates – we will have zero tolerance for any criminal behaviour, whether that be on our roading network, drug activities or violence."
Main image (NZ Police): Police with Tribesman gang members.


---