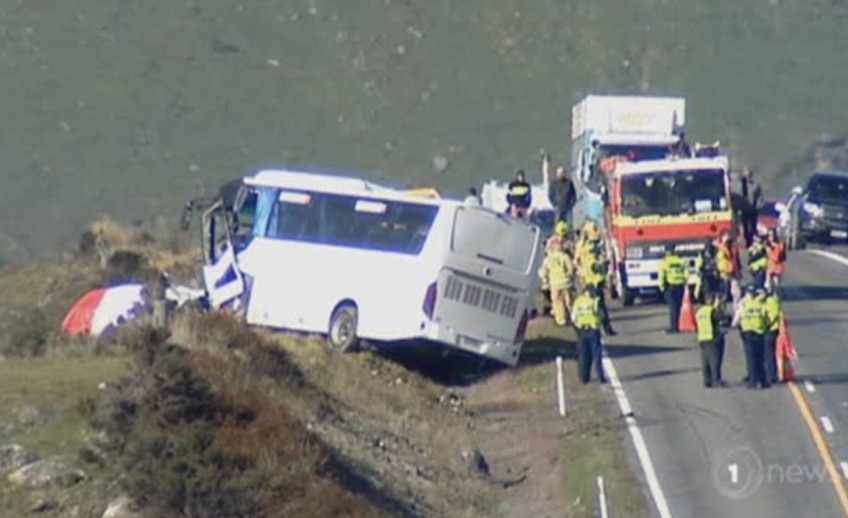 NZTA road crash map reveals thousands of local incidents
---
A New Zealand Transport Agency data mapping system has revealed an alarming pattern of serious road accidents around Queenstown, Cromwell and Wanaka.
The Crash Analysis System maps each road accident by location and categorises each incident as Fatal, Serious, Minor or Non-Injury.
Crux has zeroed in on our three local population centres and the system has produced data covering the eighteen years between January 2000 and August 2018.
The online NZTA system includes a declaration of delays to the data being updated beyond August 2018.

We should emphasise that we don't have the tools to make a meaningful comparison between these data sets and similar data for other locations. We will be asking both the police and NZTA to update this data, and provide more detail, at Friday's public forum on rental vehicle driver behaviour. This NZTA data mapping obviously does not differentiate between rental car drivers (overseas and NZ) and local residents or visitors using their own cars.
This is the Queenstown CBD and airport map (below) overlaid on satellite imagery - showing an almost unbroken string of road accident sites from the airport through town and onto the Glenorchy Road.
By zooming in on the data the NZTA system analyses each accident and assigns a colour code for each incident - black for a fatal crash, red for serious, blue for minor and yellow for non-injury.
This is the detailed information for the Queenstown area, showing 9 fatalities, 154 serious accidents, 528 minor accidents and 2,489 non-injury accidents - 3,180 in total. The data does not include accidents that don't involve the police or other agencies - so the real number of accidents is likely to be much higher.
Arrowtown and the southern end of the Crown Range road produce their own significant set of crash data with 11 fatalities, 96 serious accidents, 270 minor accidents and 659 non-injury accident.
Wanaka crash data shows 995 road accidents for the same period - 5 fatal, 80 serious, 253 minor and 657 non-injury.
Cromwell data shows 535 accidents. 12 fatal, 51 serious, 160 minor and 312 non-injury with major highway intersections showing to be specific problem areas.
As part of the Crux rental car public forum on Friday January 31st we will be asking the NZTA and police for more up to date and detailed crash data.
Main Image: TVNZ. Tourist bus crash south of Kingston. November 2018.



---