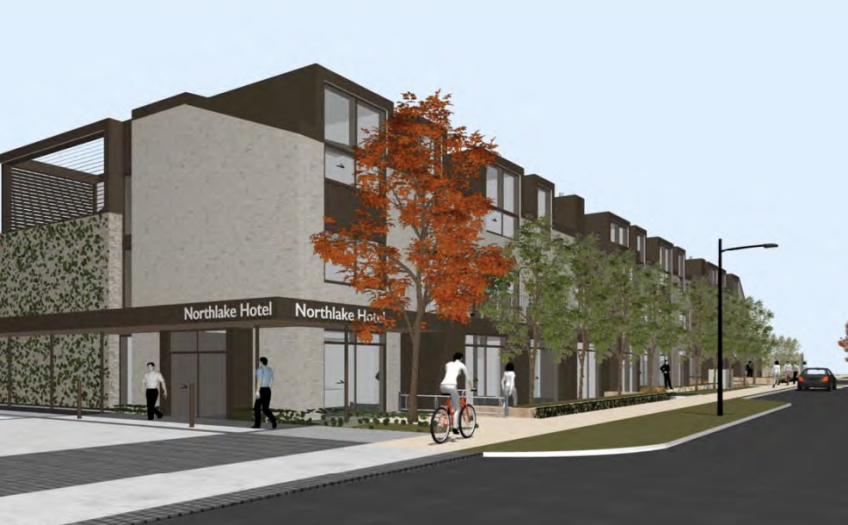 Northlake application for new Wanaka Hotel
Jan 21, 2019
---
The company behind Wanaka's Northlake subdivision has applied for consent to build a 113 room hotel as part of the development.
Documents lodged with QLDC show a large scale hotel development with a remote facility for bus and coach parking.
Council documents show that this part of the consent process is "non-notified" with the council requesting more information regarding earthworks, traffic, and parking.
The documents indicate that the consent application was filed earlier this month on January 9th. Documents show the site of the hotel being on what appears to be the location of a current tennis court.
Here's the wide scale plan of the hotel location within the Northlake development.
And a more detailed location plan.
The hotel would be just under 5 kilometres from the centre of Wanaka.
Main Image: An architect's impression of the new Northlake Hotel. Source: QLDC.


---