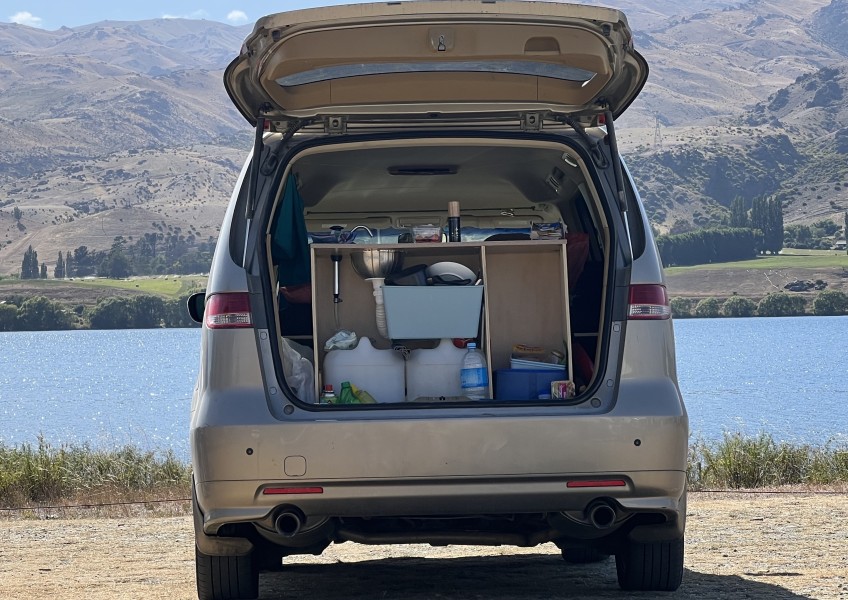 No money for return of camping hubs: Mayor
---
In pre-Covid summers, shower facilities were offered to travellers, the same thing housing advocates are asking for now, but the council says there's no way to re-introduce the service for locals.
Social service providers as well as spokespeople for some of those impacted by Queenstown's acute rental shortage have been making enquiries as to the possibility of pop-up toilet, shower and washing facilities at select spots across the district.
Over the peak freedom camping months in the summers of 2018 to 2019 and 2019 to 2020, service hubs were set up Queenstown and Wānaka - and they seem to be a good template for what is being asked for now.
They were a place for travellers to charge their phones, have a shower, and use some free WiFi.
"Many hundreds of vehicles benefited from the facilities they provided each summer they were in operation," a Queenstown Lakes District Council spokesperson says.
They were located on Hawthorn Drive in Frankton and Ballantyne Road in Wānaka, and part of a national 'responsible camping' initiative that saw similar hubs set up around the country.
However, the QLDC spokesperson says the council isn't considering re-establishing the service hubs but is "actively working on other initiatives" to help those doing it tough during the latest rental crisis.
Mayor Glyn Lewers says the old hubs were a short-term thing, and not a solution today for those dubbed the district's 'working homeless'.
"We (the council) could set it up for ourselves. Just like any other person, we'd have to go through all the planning rules and all that sort of stuff, then apply ourselves, and then obviously, funding."
Although in theory it is possible, he says the money is not available, as it was for the freedom camping initiative.
Between 2017 and 2021, the QLDC received $1,3688,397 from the Ministry of Business, Innovation and Employment for the responsible camping program, which included the setup and running of the hubs as well as increased monitoring and enforcement, signage, and education initiatives including brochures.
Mayor Lewers says he doesn't know what happened to the hub themselves, and what they're used for now.
The QLDC spokesperson says the hubs were discontinued due to the pandemic and MBIE funding criteria changes.
In the meantime, with no government solution at hand for the simple shower issue for those living in tents or vehicles, the local Veolia branch in Queenstown has stepped up, offering free showers at their Glenda Drive facility during their daytime opening hours of 9am to 5pm.
For Queenstown Housing Initiative's Hannah Sullivan, who has been asking for some immediate support for those in need as well as advocating for wider systems changes, frustration is building after seeing little tangible action from local and central government following the housing protest in late-March.
"We've written about it. We've spoken about it on the news. But, yeah, I honestly don't understand."
She's not alone in feeling this way.
The Queenstown Housing Initiative has approached local companies and businesses asking about how the current housing and staff shortages are impacting them.
The 13 to have responded so far say they do not feel supported by the local council or central government at this time.
Ms Sullivan says ideas her group have presented have been ruled out as being too expensive.
For example, she pitched the idea of setting up a village of tiny homes after Mākoha Homes in Christchurch approached her with an offer to build and provide their small homes for $75,000 to help assist with the housing shortage.
"If you rent them for $250 per week then they would be paid off in five years."
She thinks there's money available and decisions can be made about how it is prioritised.
However Mayor Lewers has previously told Crux that Ms Sullivan's tiny home idea is not be an option for the council, and he gets one call a day pitching it.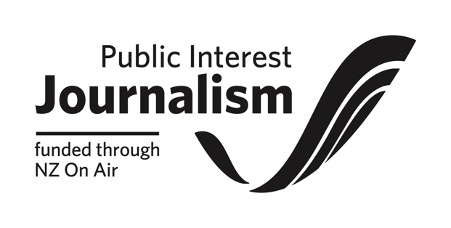 ---