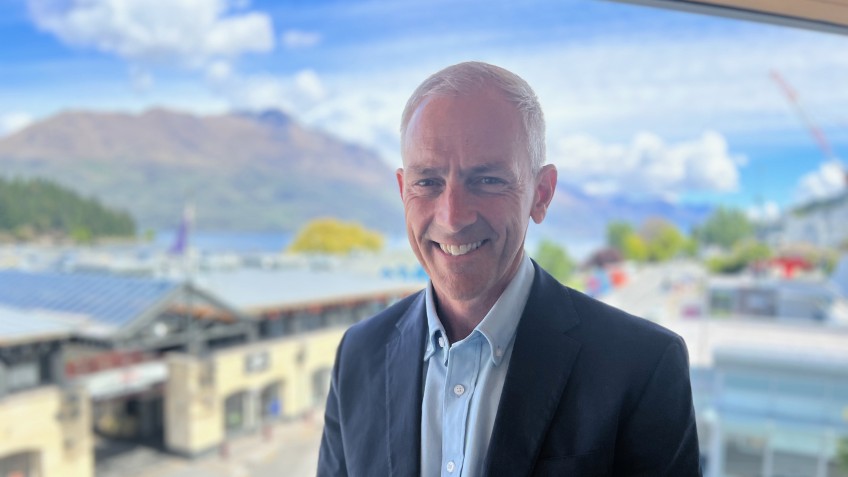 New RealNZ boss to start Queenstown job by bike - from Auckland!
---
Next week, Dave Beeche is riding his bike from Auckland to Arrowtown.
That he considers this to be downtime between a full-on stint as boss of the FIFA Women's World Cup and taking the reins at tourism company RealNZ says something about the man.
The World Cup, he says, "was an amazing experience and delivered some incredible outcomes for both countries".
He sees parallels between event management, which is where he's honed his professional skills in recent decades, and tourism.
"Some of those are really obvious – like when I established the Queenstown Marathon, you know, there's 80 percent of people out of region who participate in that, so you're effectively operating as a tourism business and drawing people in.
"But, I guess, at another level, events are about designing and creating and delivering world class experiences, and that's the parallel with the tourism sector."
Mr Beeche was in Queenstown yesterday, as the announcement of his appointment was made, to start to get to know the team he'll be leading from January and for media interviews.
He seems genuinely excited to be joining RealNZ.
He says the company, decades-old and homegrown, has some "incredible DNA".
It began in 1954 with Les and Olive Hutchins and a small tourism venture taking people on rugged adventures to Doubtful Sound.
"I really like what the company stood for, its history; I love the conservation ethos that's embedded in everything they do."
He recently managed to squeeze in a trip on the TSS Earnslaw – an iconic RealNZ offering that steams passengers across Lake Whakatipu to the farm at Walter Peak.
"I hadn't done it for about 15 years and it is an incredible experience…every New Zealander should try and get the opportunity to do that because it is an amazing day out."
His feet aren't yet under the desk but a catchphrase being successfully pushed by RealNZ's marketing team, 'Helping the world fall in love with conservation', rolls off his tongue already.
"I think that is a really powerful purpose."
But at a point in history where many decision makers have declared a climate crisis, how can a sector that relies largely on fossil-fuel-burning aviation really authentically align itself with a conservation ethos?
Mr Beeche admits, "That's where the rub is, right?".
It is his view RealNZ, and the sector in general, has already done a fair bit of "soul searching" and, as it continues to build back post-Covid, the focus is now firmly on growth that looks out for people and place.
He references the Milford Opportunities project, which is exploring ways to do tourism differently in Piopiotahi/Milford Sound.
"That is a great case study for how we evolve, you know, the jewel in the crown for New Zealand tourism in a way that is more sustainable, more regenerative than perhaps it has been in the past.
"I don't know what the answer is, but we have to have the conversation."
Growth in the sector is inevitable, and he acknowledges achieving it for RealNZ will be a core part of his job.
"When you've got a place as beautiful as this that is as sparsely populated as it is relative to the rest of the world…It's a question of how you grow, and how you deliver the customer experiences, and how you integrate tourism with a vibrant local economy and local population."
Perhaps not surprising coming from the man set to cycle more than 1,500 kilometres for fun, Mr Beeche values time spent outdoors.
Obviously he loves it, but he reckons the more people that join him, the better it is for the planet.
Because of this, he makes no apology for wanting to tempt more visitors to what's soon to be his beautiful big backyard.
"The more people that we expose to genuine, authentic, outdoor, natural experiences…the more people will care about the planet, and we've got a better chance of shifting the needle on what clearly is a major problem with where the planet's heading."
It's already been a big year for RealNZ, with the resignation of former chief executive Stephen England-Hall in March and moves to sell of some key assets - including its Queenstown ferries and jet boats - and buy some others as a means to make their brand more coherent.
Mr Beeche says he's not looking to come in and make further sweeping changes and will start by "listening, and looking, and learning".
"I'll be lifting the lid, and getting to the coalface, seeing where the opportunities and challenges are. It's a good time to be coming on board."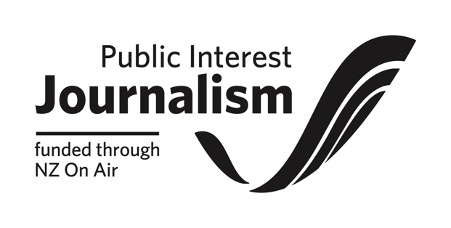 ---