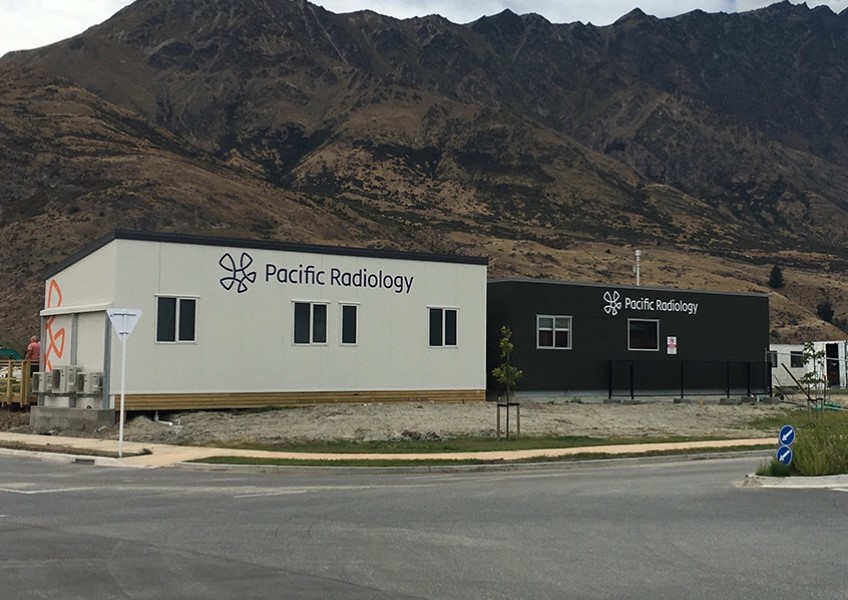 New district-wide breast screening service
by Denise McNabb - May 23, 2018
---
A new breast screening clinic will open in Frankton this month, replacing a mobile clinic where mammograms were available for only a few weeks a year.
BreastScreen Otago Southland (BSOS) will open the clinic in a portable building at Remarkables Park on May 28.
The organisation is yet to hire staff and will only be open three days a week as its parent company, Pacific Radiology, says it has found the Queenstown Lakes District population to be insufficient to sustain the free service full time.
Until qualified local staff are recruited, the company will use radiographers from its teams in Dunedin, Invercargill and Christchurch, said Dr Luke Newnham, BSOS operations manager.
The news is of little comfort to Wanaka mother and businesswoman, Claire O'Connell, who took issue last year with BSOS withdrawing a mobile screening bus from Wanaka at the start of 2017.
She has not had a mammogram for two-and-a-half years because her busy lifestyle, juggling a business and children, means she cannot take three-and-a-half hours out of her day to go to Queenstown, she said. This included travelling to Queenstown and back to Wanaka, allowing for traffic and weather contingencies and arriving at the clinic early so as not to lose her place in the queue.
There are others in the same situation, leaving them vulnerable to undetected breast cancer - it used to take her about 25 minutes to visit the mobile screening bus in Wanaka, she said.
Pacific Radiology was contracted by the Ministry of Health (MoH) to deliver the region's national breast screening programme after the Southern District Health Board stopped being a provider in mid 2014.
BSOS operated a mobile clinic in Wanaka for a few weeks in 2015 and 2016 but withdrew the service at the start of last year to develop the permanent clinic in Queenstown.
At the time Dr Newnham said the changes would enable year-round screening, rather than a few weeks every two years, and that the decision was driven by the population increase and a desire to provide a better service to a wider area.
The new permanent clinic replaces the mobile breast screening clinic that has been servicing the entire Queenstown Lakes District, from the Queenstown Events Centre, in recent months.
The latest Census results, released in 2013, showed around 4245 women in the Queenstown Lakes District were aged between 45-69 years and therefore eligible for the free breast examination every two years.
Dr Newnham said BSOS has screened 3000 of those women in the past two years. The increase in that demographic of the population will not be known until the 2018 Census data is released.
It is also not known whether the 1245 gap between the number of eligible women in the 2013 Census and those tested by BSOS is due to them leaving the district or turning 70, precluding them from free testing.
Dr Newnham said the number of eligible women could not be broken down into towns, as the data was only available at territorial authority level.
The new clinic, in a portable building on Red Oaks Drive at Remarkables Park, is also home to the district's first MRI scanner.
BSOS does not own the land and was working with other healthcare providers to find a permanent site, Dr Newnham said.
This would be either the existing site, with the foundations strengthened for the heavy MRI scanner, or nearby where a specialist medical facility and private hospital was being established.
"Once the site is fully operational, in two to three years, women recalled from their breast screening appointment will also be able to have their first-level assessment in Frankton rather than having to travel to Dunedin or Invercargill," Dr Newnham said.
Women living outside the Queenstown Lakes District could also have their regular breast screening checks at the new clinic, if it was closer than travelling to Dunedin, Invercargill or Alexandra's mobile breast screening clinic.

---